B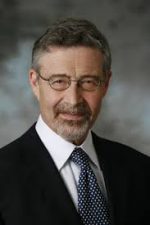 Early life:
Born in New York City to Perry Meyer and Lillian Katz Meyer, Meyer grew up in a Jewish family, Meyer holds a bachelor's degree from the University of Rochester and a Juris Doctor from Case Western Reserve University School of Law. He is a member of the bar in New York and was admitted to the practice of law in Ohio in 1967, however his Ohio license was suspended in 2005.
Warner Bros.
Meyer joined the Warner Bros. Entertainment in 1971 as Director, Business Affairs for Warner Bros. Television, following two and a half years in both the legal and business affairs departments of the ABC Television Network. In 1972, Meyer was named Vice President, Business Affairs, Warner Bros. Television. In 1978, he became Executive Vice President for the television division and in 1984, he was promoted to Executive Vice President of Warner Bros. Inc., taking charge of all of the Studio's television operations.
In 1994, Meyer took on added responsibilities as Chief Operating Officer, which included oversight of the Company's general operations (including studio facilities, legal and business affairs, general administration, human resources, labor relations, strategic planning, real estate development and government affairs), as well as all of the Studio's television production and distribution operations (including Warner Bros. Television, Telepictures Productions, Warner Bros. Animation and the domestic and international television distribution divisions). Meyer was also an integral architect in the formation of The WB Television Network, which went on the air in January 1995 and played a similar role in the founding of The CW.
Barry M. Meyer became Chairman & Chief Executive Officer of Warner Bros. on October 4, 1999 after having served as the Studio's Executive Vice President & Chief Operating Officer since April 1994.
Under Meyer's leadership, Warner Bros. has consistently ranked as one of the strongest, most profitable and best-positioned studios in the industry. In 2009, Warner Bros. Pictures' domestic division had its most successful year ever, and both the domestic and international division had their ninth consecutive billion dollar-plus years at the box office.
Meyer often serves as a key advisor on industry-wide production, labor and regulatory issues. He is a member of the Board of Councilors of the USC School of Cinema-Television; a member of the Board of Directors of the Motion Picture Association of America; a member of the Board of the Museum of Television & Radio; a member of the Academy of Motion Picture Arts & Sciences; a member and former Governor of the Academy of Television Arts & Sciences; a member and past member of the Board of the Hollywood Radio and Television Society; and is involved in numerous charitable and civic activities.
Meyer was honored with the American Jewish Committee's 2006 Dorothy and Sherrill C. Corwin Human Relations Award for his many humanitarian efforts. In March 2013, Meyer stepped down as CEO of Warner Bros. and was succeeded by Kevin Tsujihara.
Ben van Beurden (born 23 April 1958) is the CEO of Royal Dutch Shell plc. Van Beurden joined Shell in 1983, after graduating with a Master's Degree in Chemical Engineering from Delft University of Technology in the Netherlands.
Career:
Van Beurden's career in Shell spans both Upstream and Downstream businesses. He has held a number of operational and commercial roles including those in Chemicals and LNG. In his 30 year career in Shell, van Beurden has worked in a number of geographies, from his native Netherlands, to Malaysia, United Kingdom and the United States. Before becoming the CEO of Shell, van Beurden was the Director of Shell's Downstream business from January to September 2013. Prior to this, he was the Executive Vice President Chemicals from December 2006 based out of London, when he served on the boards of a number of leading industry associations, including the International Council of Chemical Associations and the European Chemical Industry Council. He has held a number of key roles in the group's Upstream and Downstream businesses, including the post of Vice President Manufacturing Excellence from January 2005.
Lauded for his "deep knowledge of the industry and proven executive experience across a range of Shell businesses", Van Beurden is credited with turning round Shell's struggling chemicals division. From a loss making enterprise in 2008, the Chemicals business now contributes 5 percent of net earnings. He also worked for a third of his 30-year Shell career in its liquefied natural gas business, which has become a crucial driver of the group's growth.
In 2014, he was paid €24.2 million.
Personal life:
Born on 23 April 1958, Van Beurden is a Dutch citizen. With his wife Stacey, he has three daughters and a son. According to his official bio, he enjoys reading, running and travelling with his family.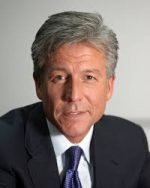 William R. "Bill" McDermott (born August 18, 1961) is the CEO of SAP SE, a position to which he was appointed on May 21, 2014. From February 2010 until May 20, 2014 he was co-CEO of SAP, along with Jim Hagemann Snabe (de).
Early years:
One of four children born to Kathleen (died 2010)  and Bill McDermott, he was raised on Long Island, where he became an entrepreneur while still a teenager, by purchasing a local delicatessen for $7,000 in promissory notes. The deli, Country Deli, paid his way through Dowling College, where he studied Business Management. He is a grandson of basketball player Bobby McDermott.
Career:
After Dowling College, McDermott earned his MBA from Northwestern University's Kellogg School of Management. He completed the Executive Development Program at the Wharton School of Business. After running his own business through high school and college, he began his professional career at Xerox, where he worked for 17 years and rose through the ranks to become the company's youngest division president.
He then served as President of Gartner and Executive Vice President of Worldwide Sales and Operations at Siebel Systems. He was recruited to SAP in 2002 as the CEO of SAP America and quickly rose, adding to his responsibility South America, Asia Pacific and then Global Field Operations. In 2008 he was appointed to the SAP Executive Board. In February 2010, he became co-CEO of SAP AG. On May 21, 2014, he was promoted to the position of sole CEO of the company, now known as SAP SE. He became the first American to hold that position.
Affiliations:
McDermott is a member of the Business Roundtable  and the European Roundtable of Industrialists (ERT).
Writing:
He wrote a memoir, Winners Dream: A Journey from Corner Store to Corner Office, with Joanne Gordon. The book was published by Simon & Schuster in October 2014. The book won an Axiom Business Book Award.
Personal life:
McDermott and his wife, Julie, a breast cancer survivor, have two sons.
In early July 2015, McDermott slipped and fell at his brother's house while visiting for their father's birthday. He landed face-first on a tumbler he was carrying, which broke, causing severe cuts and fractures. After several surgeries, doctors were unable to restore sight in his left eye, which was removed. He continued to lead SAP through telecommuting while recuperating, and returned to headquarters in October.