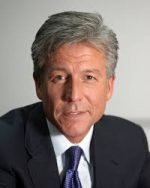 Long Business Description
William R. "Bill" McDermott (born August 18, 1961) is the CEO of SAP SE, a position to which he was appointed on May 21, 2014. From February 2010 until May 20, 2014 he was co-CEO of SAP, along with Jim Hagemann Snabe (de).
Early years:
One of four children born to Kathleen (died 2010)  and Bill McDermott, he was raised on Long Island, where he became an entrepreneur while still a teenager, by purchasing a local delicatessen for $7,000 in promissory notes. The deli, Country Deli, paid his way through Dowling College, where he studied Business Management. He is a grandson of basketball player Bobby McDermott.
Career:
After Dowling College, McDermott earned his MBA from Northwestern University's Kellogg School of Management. He completed the Executive Development Program at the Wharton School of Business. After running his own business through high school and college, he began his professional career at Xerox, where he worked for 17 years and rose through the ranks to become the company's youngest division president.
He then served as President of Gartner and Executive Vice President of Worldwide Sales and Operations at Siebel Systems. He was recruited to SAP in 2002 as the CEO of SAP America and quickly rose, adding to his responsibility South America, Asia Pacific and then Global Field Operations. In 2008 he was appointed to the SAP Executive Board. In February 2010, he became co-CEO of SAP AG. On May 21, 2014, he was promoted to the position of sole CEO of the company, now known as SAP SE. He became the first American to hold that position.
Affiliations:
McDermott is a member of the Business Roundtable  and the European Roundtable of Industrialists (ERT).
Writing:
He wrote a memoir, Winners Dream: A Journey from Corner Store to Corner Office, with Joanne Gordon. The book was published by Simon & Schuster in October 2014. The book won an Axiom Business Book Award.
Personal life:
McDermott and his wife, Julie, a breast cancer survivor, have two sons.
In early July 2015, McDermott slipped and fell at his brother's house while visiting for their father's birthday. He landed face-first on a tumbler he was carrying, which broke, causing severe cuts and fractures. After several surgeries, doctors were unable to restore sight in his left eye, which was removed. He continued to lead SAP through telecommuting while recuperating, and returned to headquarters in October.