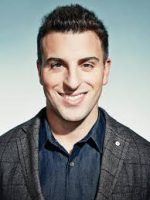 Long Business Description
Brian Chesky Moreover, he added the storyboard design in his project, depicting a perfect travel experience for both guests and hosts. Another factor that led Brian to success was his approach to the design of his project. He laid more focus on the type of service desired by the customers, rather than the ideas developed by the developers.
Build something 100 people love, not something 1 million people kind of like. - Brian Joseph Chesky
For this, he invested a huge part of his time, along with his team, wandering across the streets and collecting feedback from people about what they would expect from such a service. Thus, all his efforts invested in collecting insights, suggestions and gripes from real customers shaped the highly popular site of today.