L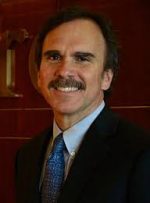 James Joseph Greco (born January 4, 1958) is an American businessman and entrepreneur. Currently, he serves as the President and CEO of Pilgrim Holdings and the President and COO of Newk's Eatery. Prior to joining Newk's, Greco held numerous other executive positions in the food service industry including Chief Executive Officer and President of Sbarro, Chief Executive Officer of the restaurant group Le Duff America, Chief Executive Officer of Bruegger's Enterprises, Inc., Chief Executive Officer of Fieldbrook Farms Corporation, and Chief Operating Officer of Natural Country Farms.
Early years and personal life:
Greco was born in New Haven, Connecticut and grew up in nearby Hamden, Connecticut. He graduated from Hamden High School in 1976, earned a Bachelor of Arts degree in economics from Georgetown University in 1980, and a J.D. from the University of Miami School of Law, in 1983. Additionally, Greco has completed International Studies at City University, London, England.
Greco is a member of the Connecticut Bar Association and the Florida Bar Association. As well as being active on the Board of Advisors for the Lender School of Business at Quinnipiac University, Greco also serves on the Board of Directors for the Connecticut Food Bank, the Board of Directors of the Palm Beach County Food Bank, and the Board of Directors of the Greater New Haven Chamber of Commerce. Greco is the father of two sons, and resides in Delray Beach, Florida with his wife.
Early career:
After graduating from law school, Greco served as a partner in Connecticut-based Greco and Greco law firm from 1983 to 1991, specializing in consultation to and representation of real estate and corporate clients.
Greco executed one of his first turnarounds at Ellington, Connecticut-based Natural Country Farms, a manufacturer of private label and food service fruit juices, where he served as Chief Operating Officer for five years.
Following Natural Country Farms, Greco served for seven years as Chief Executive Officer of Fieldbrook Farms, a $100 million manufacturer of private label ice cream in Dunkirk, New York. A team of investors, led by Greco, took over a failing Fieldbrook Farms and named Greco Chief Executive Officer. As CEO, he successfully designed and executed a strategic plan to turn the company around. Greco's efforts resulted in a doubling of profits and a large increase in productivity.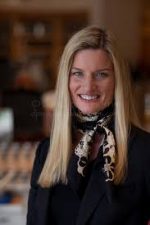 Laura J. Alber (born September 7, 1968) is an American businesswoman and currently the Director and CEO of Williams-Sonoma, Inc. since May 26, 2010, as well as its company president since July 2006. Ms. Alber previously served as President of the Pottery Barn brand, a subsidiary of Williams-Sonoma, Inc. from February 11 2002 to 2006. She was responsible for the Pottery Barn Merchandising and Pottery Barn Kids stores.
Biography:
After acquiring a BA in psychology from the University of Pennsylvania, she spent several years with The Gap, Inc., Contempo Casuals, and as a small business owner.
Williams-Sonoma:
She joined Williams-Sonoma in 1995 as a buyer in the Pottery Barn subsidiary brand and later rose to President of that division, serving in that capacity from 2002 to 2006. Alber moved to the newly created role of President of Williams-Sonoma in 2006 where she continued her lead of Pottery Barn and the company's global supply chain, logistics, and Middle East expansion.
In 2010 she was elected to the company's board and named as CEO, replacing retiring W. Howard Lester. At that time, she was the 10th highest paid woman in U.S. business, with an estimated compensation of $13,555,412. In 2011, the San Francisco Business Times named her one of the most influential women in San Francisco.
Personal:
She is married with three children and a member of the Richardson Bay Audubon Center and Sanctuary's advisory board.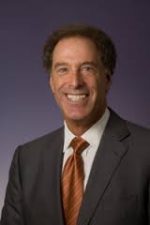 Lon R. Greenberg has been CEO of UGI Corp. for 14 years, and Chairman of UGI for 13 years.
Career:
Greenberg has been employed with UGI for 20 years, serving previously in the roles of Senior Vice President — Legal and Corporate Development and as Corporate and Development Counsel. Prior to his employment with UGI, Greenberg served in the roles of President, CEO, Chairman, and Director of AmeriGas Propane, Inc. Greenberg also serves on the board of directors and the compensation committee of Aqua America, Inc.
Compensation:
While CEO of UGI in 2008, Lon R. Greenberg earned a total compensation of $5,720,227, which included a base salary of $1,026,300; a cash bonus of $964,722; stock granted of $2,123,800; options granted of $1,524,000; and other compensation of $81,405. Greenberg ranks 18th within the Utilities sector of Forbes' special report on CEO compensation.