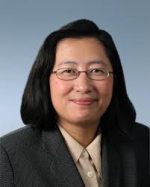 Long Business Description
Lisa Su is a Taiwan-born American business executive. She is the CEO and President of Advanced Micro Devices (AMD). She was appointed president and CEO in October 2014.[4][5] She had previously been a senior vice president, corporate director, and chief operating officer at AMD.
Before joining AMD, Su worked at Texas Instruments, IBM, and Freescale Semiconductor in engineering and management positions.
Early life and education:
Su was born in Tainan, Taiwan and immigrated to the United States with her parents at the age of 3.
She has bachelor's, master's and doctorate degrees in electrical engineering from the Massachusetts Institute of Technology (MIT)
Career:
In 1994 Su was a member of the technical staff at Texas Instruments, in its Semiconductor Process and Device Center (SPDC).
She spent 1995 to 2007 at IBM in engineering and business management positions, including vice president of the Semiconductor Research and Development Center responsible for the strategic direction of IBM's silicon technologies, joint development alliances, and semiconductor R&D operations.
Su joined Freescale Semiconductor in 2007 as chief technology officer, and she led the company's technology roadmap and research and development efforts. From September 2008 she was the senior vice president and general manager of Freescale's Networking and Multimedia group, and was responsible for global strategy, marketing, and engineering for the company's embedded communications and applications processor business.
Su became senior vice president and corporate director at AMD in January 2012, and chief operating officer in June 2014. She was appointed president and CEO of AMD in October 2014, replacing Rory Read.
Awards and honors:
Su was selected as one of the "Top 100 Young Innovators" in 2002 by MIT Technology Review.
In 2009, Su was named a fellow of the Institute of Electrical and Electronics Engineers (IEEE), having published more than 40 technical articles.
Su was named "2014 Executive of the Year" at the EE Times and EDN 2014 ACE Awards.