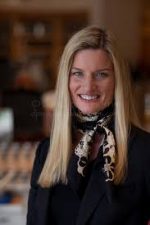 Long Business Description
Laura J. Alber (born September 7, 1968) is an American businesswoman and currently the Director and CEO of Williams-Sonoma, Inc. since May 26, 2010, as well as its company president since July 2006. Ms. Alber previously served as President of the Pottery Barn brand, a subsidiary of Williams-Sonoma, Inc. from February 11 2002 to 2006. She was responsible for the Pottery Barn Merchandising and Pottery Barn Kids stores.
Biography:
After acquiring a BA in psychology from the University of Pennsylvania, she spent several years with The Gap, Inc., Contempo Casuals, and as a small business owner.
Williams-Sonoma:
She joined Williams-Sonoma in 1995 as a buyer in the Pottery Barn subsidiary brand and later rose to President of that division, serving in that capacity from 2002 to 2006. Alber moved to the newly created role of President of Williams-Sonoma in 2006 where she continued her lead of Pottery Barn and the company's global supply chain, logistics, and Middle East expansion.
In 2010 she was elected to the company's board and named as CEO, replacing retiring W. Howard Lester. At that time, she was the 10th highest paid woman in U.S. business, with an estimated compensation of $13,555,412. In 2011, the San Francisco Business Times named her one of the most influential women in San Francisco.
Personal:
She is married with three children and a member of the Richardson Bay Audubon Center and Sanctuary's advisory board.