D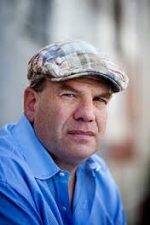 David E. Simon is chairman and chief executive officer of Indianapolis-based Simon Property Group, an S&P 500 company and the largest U.S. publicly traded real estate company.
Early life and education:
Simon is the son of Jewish American real estate developer Melvin Simon and his first wife Bess (née Meshulam).He obtained a B.S. degree from Indiana University in 1983 and an M.B.A. from Columbia University's Graduate School of Business in 1985.
Career:
Simon started his career at First Boston. From 1988 to 1990, he worked at Wasserstein Perella & Co. as a vice president.
He joined Simon Property precursor Melvin Simon & Associates in 1990 as Chief Financial Officer. In 1993, he led the efforts to take Simon Property Group public with a nearly $1 billion initial public offering that, at the time, was the largest real estate stock offering. He became CEO in 1995 and Chairman in 2007.
He is a member and former chairman of the National Association of Real Estate Investment Trusts (NAREIT) board of governors and is a former trustee of the International Council of Shopping Centers (ICSC). He has received numerous industry honors, and in 2000, he was inducted into the Indiana University Kelley School of Business Academy of Alumni Fellows.
Philanthropy:
In 2013, he donated $5 million support the construction Columbia Business School's new facilities.
Personal life:
In 1986, he married Jacqueline Susan Freed. They have five children: Eli, Rebecca, Hannah, Samuel, and Noah.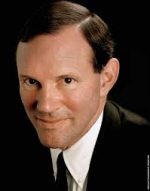 Donald Edward Graham (born April 22, 1945) is Chairman of Graham Holdings Company. He is also the lead independent director of Facebook's board of directors.
Early life:
Donald Edward Graham was born on April 22, 1945. His parents were Katharine Graham (née Meyer), later a publisher of The Washington Post, and her husband, Philip Graham. His maternal grandmother, Agnes Meyer, was a German Lutheran. His maternal grandfather, Eugene Meyer, was German Jewish and descended from a rabbinical family in Strasbourg. He bought the bankrupt Post shortly after stepping down as Chairman of the Federal Reserve in mid-1933. His mother was baptized as a Lutheran but attended an Episcopal church.
Graham graduated from St. Albans School and then attended Harvard College. In 1965, he was elected president of The Harvard Crimson, the college's breakfast daily. After graduation in 1966, he volunteered for military service and served in Vietnam from 1967 to 1968. There "he worked as an information specialist with the 1st Cavalry Division in Vietnam from 1967 to 1968." From January 1969 to June 1970, Graham joined the Washington Metropolitan Police Department as a
patrolman and was sent to the Ninth Precinct in Northeast Washington. Graham excelled as a patrolman, despite the harsh conditions of the Ninth Precinct.
Personal life:
In 1967, Graham married Mary Wissler. Wissler earned a law degree from Georgetown University and a bachelor's from Harvard-Radcliffe, where she met Graham. She is a research fellow at the Kennedy School's Taubman Center at Harvard focusing on such issues as health and safety regulations. In 2007, they announced that they were separating. The Grahams have four grown children, including:
Laura Graham O'Shaughnessy is the Chief Executive Officer at Socialcode.
Will Graham is the executive producer of The Onion News Network.
Molly Graham is an executive with Quip.
On June 30, 2012, he married Amanda Bennett, a senior editor at Bloomberg News, a former editor of The Philadelphia Inquirer, and a colleague from the Pulitzer Prize Board.