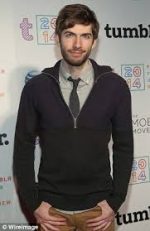 Long Business Description
Full Name           :             David Karp
Born                    :             6th - Jul - 1986
Zodiac Sign         :             Cancer
Birth Place          :             New York City, New York
Country               :             USA
Education            :             The Bronx High School of Science New York City, Calhoun School New York City
Occupation          :             Founder, CEO, Entrepreneur
Industry              :             Technology, Internet, Entertainment
Networth            :             $ 200 Million
Bloggers around the world would agree that Tumblr is the coolest blogging platform in the best that exist. But know about the man (or the boy?) who created it all and you'd say that the site isn't quite as cool as the founder himself. Meet David Karp, the 28 year old founder of Tumblr. By the way, Karp found the site when he was a 20 year old kid, a time when most teenagers would still be struggling with their petty teenage issues. Sometime back, David sold Tumblr to Yahoo for a $1.1 billion and continues to act as a CEO of the company. For creating a beautiful blogging world with 225 million users all by himself at a very young age, David Karp was named the 'Best young tech entrepreneur' by Business Week and as one of the top 35 entrepreneurs of the world by MIT reviews.
Childhood:
David Karp was what you could call a regular New York city-bred kid. He was born to Michael Karp, the television composer and Barbara Ackerman, a high school teacher. He went to Calhoun school, the same school where his mother worked as a science teacher up until he was in eighth grade. By then, he was already designing websites for money. And this made him drop out from school, resorting to home-schooling just so that he could save time. He did plan on going to one of the league universities later in his life but some great opportunities came his way and changed his plans completely.
Career:
At the age of 14, Karp started interning at various software companies and a few years later, he was made the head of 'UrbanBaby', a parenting forum that he developed software for. A few months after that, he took off for Tokyo to get better at his skills and that, he did. Within a few years, he formed an independent consulting firm, Davidville. Marco Arment, an engineer and David, together formed Tumblr a few months after Davidville began as they thought that a tumble logging platform was what the world needed. And it looks like they were right about that, for barely two weeks later, Tumblr had 75,000 users registered with it.
Davidville then became Tumblr Inc which was acquired by Yahoo in 2013 and David was retained in the rolls. And that's how young genius, David Karp became one of the most successful entrepreneurs of the world. David however, doesn't like to talk about his age as he isn't entirely secure about people knowing how young he is. He doesn't want the story of Tumblr to be "all about his youth." Honestly, the story of Tumblr in fact, is about the remarkable genius of a young boy that who dared to believe and achieve.