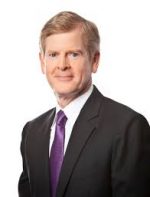 Long Business Description
David Scott Taylor is an American business executive who is P&G's President and Chief Executive Officer.
Early life:
David Taylor was born in Charlotte, North Carolina, United States, and graduated from Duke University in 1980 with a B.S. in electrical engineering.
Career:
Upon graduation, he joined Procter & Gamble as a production manager. Taylor spent the first decade of his career in P&G's Product Supply organization, where he managed production and operations at a number of plants, eventually managing P&G's manufacturing plant in Mehoopany, Pennsylvania. This experience gave him hands-on understanding of manufacturing, logistics, engineering, and supply chain operations.
In the early 1990s, Taylor was transferred to the brand management department, his first assignment being Pampers—P&G's largest brand. Since then, he has held leadership roles spanning a number of P&G businesses, including Baby Care, Hair Care, Family Care, and Home Care in which he expanded businesses across North America, Western Europe, and Asia. He also led P&G's Greater China hair care business for nearly four years.
Taylor also served as Group President of P&G's Beauty Sector and P&G's Grooming and Health Care Sector which included the brands of Crest, Oral-B, Pantene, Head & Shoulders, Olay, SK-II, Gillette, Fusion, Mach 3, and Vicks.
Outside interests:
Earlier in his career, Taylor was vice chair of the Greater China Quality Brand Protection Committee, a collaboration between top companies and the Chinese government. He has also served as a director of P&G's joint venture with Clorox. Taylor served on the Board of Directors for Feeding America for eight years, including two years as board chair. He continues to serve as a member of the Cincinnati Freestore Foodbank. In addition, Taylor is a member of the Board of Visitors at Duke University's Fuqua School of Business.