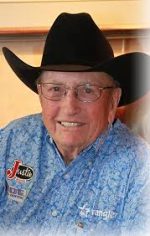 Long Business Description
Hadley Barrett is an experienced developer of sustainable property, renewable energy, the CEO of the Oxford Sustainable Group, and has been non-executive director of various private and stock market listed development companies. A British citizen, Barrett was born in Southampton, England.
Career:
With a blue chip and entrepreneurial background, Hadley Barrett founded the second-largest online bulletin board system in the UK  at age 15 and later sold a Benelux-based Lifescience company. Since then, he has founded the Oxford Sustainable Group with operations in various countries throughout Europe,
Hadley Barrett graduated with a BA (Hons) in Economics. He received his MBA from Oxford University.
According to various media sources, as a tycoon he has a high estimated personal worth. His business interests include Finland, Mediafax/Ziarul  quotes the Oxford Sustainable Group as developing in Romania, The Financial Times  as a leading wind and renewable energy developer and Pensions News  that Hadley has invested into Oxford projects.
Hadley has been quoted in various media, such as Investment Week, New Energy Finance, Pensions News, The Daily Telegraph, amongst other international publications, for his expertise on, variously: wind energy, renewable energy, real estate sustainable development and business in Scandinavia.
Background:
According to the Oxford Sustainable Group website, Hadley has been involved in advising global banks, governments, and institutions across Europe on wind energy and sustainability. He speaks English, Dutch and Russian. A keen sportsman, he played at a young age at the amateur level as centre forward for Southampton F.C. and Hampshire F.A., which are both UK-based football teams.