P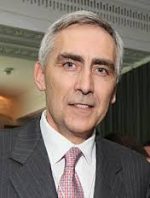 Peter Löscher (born 17 September 1957 in Villach, Austria) is an Austrian manager and former president, Global Human Health at global pharmaceutical company Merck & Co. He was appointed chief executive officer (CEO) of Siemens AG on 20 May 2007 as the successor of Klaus Kleinfeld, and was selected to take on the new position on 1 July 2007. He was the first top executive in the 160-year history of Siemens to be hired from outside the company.
Education:
Peter Löscher graduated from Gymnasium Villach/Austria in 1978 and got a master's degree at the Vienna University of Economics and Business Administration. Later he attended but did not obtain a degree from an MBA program at the Chinese University of Hong Kong and the Advanced Management Program (AMP) at Harvard University. In 2007 he received the honorary degree of Doctor of Engineering from Michigan State University.
Professional career:
From 1988 until 2000 he worked for the German pharmaceutical company Hoechst in Spain, Japan, Great Britain and the United States. After Hoechst merged with Rhone-Poulenc he stayed at Aventis until 2002. He then joined Amersham, which was taken over by General Electric. In 2006 he became a member of the executive board of the US pharmaceutical company Merck.
Löscher became the first CEO of Siemens AG to be appointed from outside the company in 2007. He was replaced by Joe Kaeser (Josef Käser) as CEO and left Siemens in July 2013.
Personal life:
Peter Löscher speaks German, English, French, Spanish, and Japanese. He and his Spanish-born wife have three children. According to an interview in the New York Times, Löscher was the captain of the volleyball team at high school and college.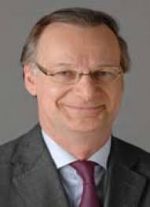 Pierre Nanterme (born 1959) is a French business executive. He is currently the chairman and CEO of Accenture.
Early life:
Pierre Nanterme was born in France in 1959. He attended the ESSEC Business School (École Supérieure des Sciences Économiques et Commerciales) in Paris and received his master's in management degree in 1981. After graduation, he went on to fulfill his military service in France.
Career at Accenture:
In 1983, after completing his military service, Nanterme began his career at the consulting firm Accenture (previously known as Andersen Consulting). Roles during his early career at the company included acting as head of the banking and finance practice in France.
Nanterme became a partner at the firm in 1993. Between 1993 and 2005, Nanterme held a number of roles in the firm's financial services practice, including managing director for Europe, Africa, and Latin America, as well as global managing director of the insurance industry group.
In November 2005, Nanterme was appointed the country managing director for Accenture in France. The next year, he joined Accenture's global leadership team and became the company's chief leadership officer, managing its leadership development.
In 2007, Nanterme was appointed group chief executive of Accenture's global financial services operating group, which focuses on clients in banking, insurance, and capital markets. In October 2010, the company announced that Nanterme would serve as the next chief executive officer of Accenture, at which time he also became a member of the board of directors. He officially took office as CEO on January 1, 2011, and in February 2013 took on the additional role of chairman.
Other professional roles and awards:
Nanterme was involved with the Mouvement des Entreprises de France (MEDEF), the largest French employers' association, and served as president of the association's Commission for Economic Affairs and Public Finance from 2005 to 2013. He also served on MEDEF's executive board.
Between 2007 and 2011, Nanterme was chairman of the French consulting association SYNTEC, which has member companies from the engineering, information technology, research, and consulting sectors.
In 2010, Nanterme was awarded the insignia Chevalier of the Legion of Honour for his work as a French business leader.
Nanterme has served on a number of task forces for the B20 Summit, and was a member of the executive board of the B20 Green Growth Action Alliance, which was launched by the World Economic Forum to work on the growing need for private funding in sustainability. He has also co-chaired the Alliance's Energy Efficiency working group and served as a member of the Economic Policy working group.
In addition to the above roles, Nanterme has served on the steering board of the European Commission's European Cloud Partnership, which aims to encourage the public sector to use cloud computing services to create economic growth in Europe. He has also acted as a board member of the TransAtlantic Business Dialogue, a group of CEOs who form policies to encourage trade between Europe and America.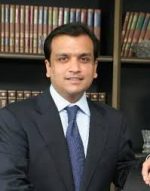 NEW DELHI: Great Eastern Energy Corp Ltd (GEECL) announced the appointment of Prashant Modi as its new Managing Director and Chief Executive Officer.
Modi was President and Chief Operating Officer of the company which produces natural gas from coal seams (coal bed methane or CBM) in West Bengal.
He takes over the new role from his father, Yogendra Kumar Modi, who was the Chairman and CEO of the company.
Senior Modi "will now be the Executive Chairman of the company," GEECL said in a statement.
Prashant Modi was appointed to "the Board of GEECL as the Managing Director and Chief Executive Officer of the company with effect from September 22, 2015," it said.
Rana Talwar, independent director and Chairman of the Nomination and Remuneration committee of GEECL said: "We are delighted to announce Prashant's appointment which bears testimony to the hard work, commitment and achievements in driving through operational excellence within Great Eastern Energy Corporation."
GEECL produces CBM from Raniganj (South) licence area, which covers 210 square kilometers, with 2.62 trillion cubic feet of inplace gas reserves.
Its second asset is the Mannargudi licence situated in Tamil Nadu, which covers an area of 667 sq km and 0.98 Tcf gas-in-Place.