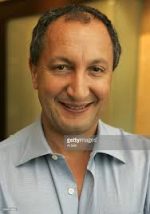 Long Business Description
Isaac Larian ( born March 28, 1954 in Kashan, Iran) is the Chief Executive Officer of MGA Entertainment, the biggest privately owned toy company in the world.
Biography:
Born to a Jewish family in Iran, Larian has 3 sisters and one brother.Larian arrived to the United States alone in 1971 at the age of 17. After graduating from California State University, Los Angeles in civil engineering, he started an import-export business. with his brother Fred in 1979 after his plans to return to Iran were ended by the 1979 Iranian Revolution. They then re-positioned the business into consumer electronics. In 1987, they became a distributor for Nintendo and in 1993, they became a licensee for the "Power Rangers." In 1997, toys became their focus and they had their first internal success with the Singing Bouncy Baby. In 1998, he changed his company's name to MGA Entertainment. In 2000, his brother sold his 45% stake in the company to Larian for $9 million and in 2001, MGA developed the "Bratz" doll.Two of the dolls bear the names of his children, son Cameron and daughter Jasmin (although her doll uses the Persian spelling Yasmin). In 2005, Bratz sales totaled $800 million well ahead of their main rival, Barbie with $445 million in sales. In 2004, Mattel sued MGA alleging that the designer of the Bratz doll had developed the concept while working for Mattel and that MGA had paid Mattel employees to work on MGA projects. MGA counter sued alleging that Mattel spied on its salesmen by masquerading as toy buyers, repositioned Bratz displays in retail stores to less favorable arrangements, and that Mattel paid retailers to favor Barbie over Bratz. On August 5, 2011 Mattel was also ordered to pay MGA $310 million for attorney fees, stealing trade secrets, and false claims. Due to a technical procedural issue having nothing to do with the merits of the claims, the Ninth circuit vacated without prejudice the $170 million portion of the judgment against Mattel for this misconduct. On January 13, 2014, MGA filed a complaint for these claims in State court in California seeking in excess of $1 billion and this lawsuit is currently pending. In November 2006, MGA purchased the manufacturer of infant and toddler toys, Little Tikes.In 2010, MGA released the highly successful "Lalaloopsy" doll.
Accolades:
He was named Ernst & Young Entrepreneur of the Year Award for the consumer products category in 2004.He was also named the overall national Ernst & Young Entrepreneur of the Year in 2007. His motto, "Fortune favors the bold" is displayed throughout MGA's building.