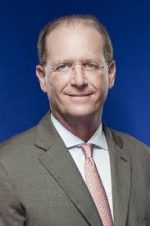 Long Business Description
Born                 :    May 2, 1955 (age 61), Galveston, Texas
Alma mater      :   University of Houston–Clear Lake, (B.A.)
:   South Texas  College of Law, (J.D.)
Occupation       :  Chief Executive Officer of Delta Air Lines
Salary               : US$725,000[1]
Spouse(s)         :  Sue Anderson
Children           : Katy and Rick
Richard H. Anderson (born 1955) is an American businessman and is the former Chief Executive Officer of Delta Air Lines, serving his position from September 1, 2007 until May 2, 2016. Delta operates an extensive domestic and international network serving over 330 destinations in over 60 countries on six continents.
Prior to his role as Chief Executive of Delta, Anderson has served in previous executive positions as CEO of Northwest Airlines from 2001 to 2004, which would later merge with Delta and Executive Vice President of United Healthcare from 2004-2007.
On February 3, 2016, Delta Air Lines announced Anderson would retire as CEO effective May 2, 2016 and assume position as Executive Chairman of the Delta Air Lines board of directors.