Stephen K. Gunn.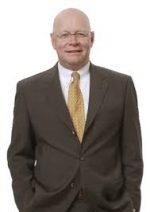 Stephen K. Gunn is Chairman, Chief Executive Officer and co-Founder of Sleep Country Canada Inc, which he co-founded with Christine Magee and Gordon Lownds. As of June 2013, the company has 201 stores across Canada and 43 stores in the US (Sleep America).
Early life:
Gunn grew up in Montreal and Kingston. He completed an honours BSc in Electrical Engineering from Queen's University and an MBA from the Richard Ivey School of Business (1981).
Career:
After university he joined McKinsey & Company as a Management Consultant (1981–1987). In 1987, he co-founded and was the President of Kenrick Capital, a private equity business. In October 1994, he co-founded Sleep Country Canada with Christine Magee and Gordon Lownds. He is currently on the board of directors for Dollarama, Cara Operations and Golf Town.
Personal life:
Gunn is married with a daughter and 3 sons. He enjoys golf, sailing and skiing.
Awards:
1998- Financial Post named him and Christine Magee the Ontario Entrepreneur of the Year, Retail/Wholesale
2003- Inducted into the Canadian Retail Hall of Fame, Retail Council of Canada
2004- Inducted into the Canadian Marketing Hall of Legends
2006- Recipient of CIRAS Henry Singer Award for exceptional leadership in the retailing and services sectors