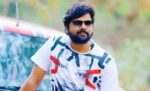 Long Business Description
Samar Singh is an Indian Bhojpuri singer as well as dancer, film editor, composer. Samar Singh is one the finest Bhojpuri male singer who created history through his melodious voice. He is in the top list of Bhojpuri male singers. Nowadays, he is most popular Singer of Bhojpuri Film industry and all his songs get hit. Samar Singh was born on 12 June 1989 in Azamgarh, Uttar Pradesh India. Samar Singh, age is 31 years old, according to the year of 2020.
Samar Singh Bhojpuri singer completed his education from the Gram Samaj Inter College of Azamgarh, Uttar Pradesh and he got his higher level education from VBS Purvanchal Jaunpur, Uttar Pradesh India. His Village name is Azamgarh. Samar Singh caste is Hindu. Samar Singh started his carrier in Bhojpuri Song as Bhojpuri Singer and does Live Stage Show.
Samar Singh got more popularity in the Bhojpuri film industry through 'Saiya Dharawela Thresar' Bhojpuri song. This song crossed 142 M+ View's on YouTube. Saiya Dharawela Thresar Bhojpuri song was sung by Kavita Yadav and Samar Singh. Music of this Bhojpuri gana is composed by ADR Anand and lyrics written by Alok Yadav. After this, he has sung many blockbuster hits Bhojpuri gana video. Samar Singh most viewed Bhojpuri gana video was made under the label of Jupiter Entertainment.
One of the super hit song of Samar Singh is 'Upar Ke 32 Niche Ke 36' from the 'Ganna Ke Ras' Bhojpuri Album Song. Samar Singh Bhojpuri song video 'Upar ke 32 niche ke 36' breaks the records of Bhojpuri film industry and crossed 72 M+ Views on YouTube. It was made and produced under the label of wave music. After getting more popular in Bhojpuri industry, Samar Singh gives one by one Bhojpuri hit song and he never looks back. He also achieved fame and glory in film line.
Samar Singh will be also seen in his Bhojpuri Film 'Vinashak' Starring Bhojpuri hot actress 'Anjana Singh'. Ayaz Khan and Sanjay Pandey will be seen in supporting role Bhojpuri singer Samar Singh. Vinashak Bhojpuri movie is directed by Mithai Lal D Yadav and Produced by Shweta singh along with Samar Singh.
By Samar Singh fan Parth Pawar