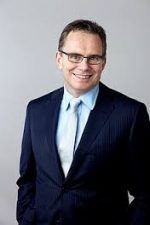 Long Business Description
Andrew Stewart Mackenzie (born December 1956) FRS is a Scottish businessman, CEO of BHP Billiton, the world's largest mining company. He succeeded Marius Kloppers on 10 May 2013. In 2014, he was paid $7,123,000 in total compensation.
Early life:
Andrew Stewart Mackenzie was born in December 1956, grew up in Kirkintilloch, Scotland, and was educated at the University of St Andrews where he graduated with a first class bachelor's degree in Geology in 1977. He went on to study at the University of Bristol where he was awarded a PhD in Organic Chemistry in 1981.
Career:
Mackenzie was a postdoctoral research fellow with the British Geological Survey.[citation needed] He was a Humboldt Fellow and worked at the Nuclear Research Centre in Julich, Germany. He published over 50 research papers as a scientist.
In 1983, Mackenzie joined BP's research division. He worked his way to BP Finance, and then as head of capital markets. After 22 years at BP, he left as group vice president petrochemicals.
In April 2004, Mackenzie joined Rio Tinto as chief executive of the industrial minerals division. In June 2007, he served as the chief executive officer, diamonds & minerals.
He served as trustee of a think tank, Demos from 2005 until June 2008.
Mackenzie became the chief executive of non ferrous in BHP Billiton in November 2007. He succeeded Marius Kloppers as the CEO of BHP Billiton on 10 May 2013.
Awards and honours:
Mackenzie was elected a Fellow of the Royal Society in 2014. His nomination reads
"     Andrew Mackenzie is one of the world's most influential applied earth scientists. He made seminal contributions to geochemistry in his early career, especially in relation to the formation of oil. For most of his career he has been a leader in the energy and mining industries working within BP, Rio Tinto and most recently in BHP Billiton. He has made major innovations in both technical and business arenas within these companies, and is pre-eminent as an earth scientist in the commercial world. He has recently been appointed CEO of BHP Billiton.
Personal life:
Mackenzie speaks five languages. He met his wife, Liz, whilst they were students at St Andrews.