Born into a well-known family in the year 1978, Sanjeev Nanda is Admiral Nanda's grandson. An eminent personality in the business world, Sanjeev is a man with a clam and warm smile with a modest nature. A spectacular entrepreneur, his thirst for knowledge and the capacity to withstand to challenges in diversity is what makes him stand apart from others.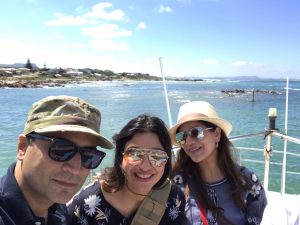 His life started out in New Delhi, India where he completed his schooling. Sonali is the older sister of Sanjeev Nanda who he is very much fond of. Also, he holds his childhood relationships in very high regard. He holds friendship ties with high regard which can be gauged from the fact that his elder sister is married to a friend of his from childhood days.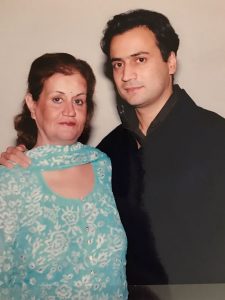 When it comes to school, Sanjeev Nanda was more than an average student and he had a passion for tennis. Before being injured in the knee, he used to represent a tennis academy in various tournaments. After finishing his schooling, he decided to go abroad to complete his college degree for which US and UK where his preferred destinations. Though while applying, he decided to apply to well- established colleges in the US as well. After completing his B. Sc in economics, he applied for a dual degree in Economics and Finance which he successfully completed.
Once he finished his education, he came back to Bombay and interned with Barclays Capital as well as with ANZ Grindlays Bank in Delhi. However, the entrepreneur inside him urged him to get a business. Soon he started a website development company with three other friends but unfortunately the business was dissolved.
In the year 2001, his family got into a partnership with Commerce One which happens to be a NASDAQ listed company from California. Sanjeev got the opportunity to take on the role of the marketing manager at C1 India and worked alongside the California counterpart to launch their B2B venture in the country. He soon took over the sales department of the company in Delhi and Bombay for the firm and was successful in bagging large orders for the company at the time.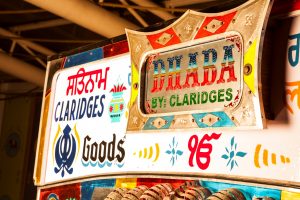 In 2002, Sanjeev Nanda decided to fulfill his ambition of getting an MBA degree. He scored a remarkable 720 in GMAT after which he applied and got through to Columbia. But circumstances in India didn't allow him to fulfill his ambition. His family expanded their business into the hospitality industry and bought over 'The Claridges' hotel in Delhi. In 2003, Sanjeev worked under the expert guidance of Mr. Sunil Juneja, who was also part of the team at the time and Sanjeev was fast enough to learn about the hospitality industry under his guidance.
The amazing thing is that despite facing initial hurdles, Sanjeev Nanda didn't give up hope of completing his MBA and went to INSEAD in January 2004. After he returned, The Claridges was in a tricky situation as it had tragically lost their CEO and Sanjeev took on that responsibility in 2005. The hospitality chain expansion led them to buy out the 'Sea Rock Hotel' in Mumbai, which they sold to the Taj group later in 2008. After identifying a property close to Delhi, Sanjeev Nanda launched 'The Claridges, Surajkund' in 2008.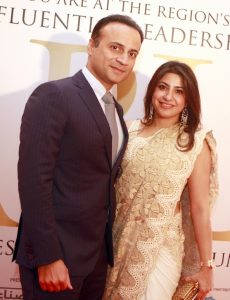 In 2009, Sanjeev's personal life took a fortunate turn and he got engaged to his long time girlfriend of 5 years, Medha Bhatnagar. They got married in March 2010. The couple is blessed with two beautiful daughters and the family presently stays in Dubai. Being an entrepreneur is not at all an easy task but Mr. Nanda has managed to strike the perfect balance between professional and personal life. He holds a special bond with all of his family members and understands the value of family in a person's life.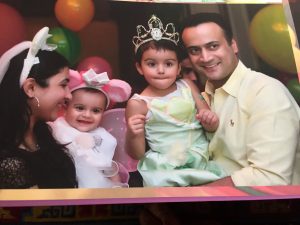 Apart from being an inspiring entrepreneur, Mr. Nanda also happens to be a socially conscious person. He was the main person behind mobilizing the women of Banjni village to develop an entrepreneurial group of their own. It is a small village in Himachal Pradesh inhabited by around forty one families. The village lacked basic infrastructure and there was also no source of income for the people. However, under the guidance and leadership of Sanjeev Nanda, the Mahila Ekta Group was formed which completely revolutionized the life of women in the village. As a business idea, the women from the group focused on setting up a home-based paper and cloth bags industry in the village. Their business has improved by leaps and bounds over the years and Mr. Nanda was the person who provided all the material and logistical assistance to the group during the initial phases. Complementing the work of Sanjeev Nanda his wife, Medha Nanda, also organized a visit to the Bhuira Jam factory for the group members to interact with Linnet Mushran, the founder of Bhuira Jams.
In the year 2010 he also set up a hospitality-consulting firm in Dubai and its primary focus was to establish its presence in Dubai and The United Kingdom. His latest venture has him in a partnership with Alan Yau, the well-established entrepreneur in the restaurant industry who established Michelin- Star award winning restaurants like Hakasan and Yauatcha.