Sujan Azad Parikh is a well-known name in the Indian business circle and regarded as a highly innovative individual with a different approach towards conducting business. He is registered with Ministry of Corporate Affairs (MCA) and is presently the Director of 5 companies.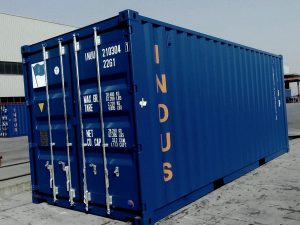 Indus Container Lines Private Limited(ICL), incorporated on 10th September 2004 is one of the companies that Sujan Azad Parikh is associated with. The company is primarily involved in building and repair of ships and small boats and has its office in Mumbai. Under the leadership of Sujan Parikh, the company has been offering dependable liner services since the year 2004 and its business model allows it to react and maneuver swiftly to market conditions, without compromising on the level of services offered to our customers.
He is also the Director of Wadibunder Properties Llp, which is a Limited Liability Partnership firm incorporated on 20 December 2017. Its headquarters is located in Andheri East in Mumbai and basically deals with real estate activities.
Natvar Parikh Hotels And Resorts Private Limited is a well know name in the hospitality industry and Sujan Azad Parikh serves as the Director of this organization. The company is involved in restaurant, bar and canteen business and was incorporated on 19th August, 2004.
His sharp adaptive skills and thorough business knowledge enables him to take of care of so many businesses simultaneously and also lead from the front. Parsons Carriers Private Limited, involved in Real estate activities on a fee or contract basis is another organization where he holds the position of a Director. The company was incorporated on 22 October 1974.
Natvar Parikh Industries Private Limited registered at Registrar of Companies, Mumbai has also Sujan Azad Parikh as its Director. It is inolved in Activities of business, employers and professional organisations.
Though, his business associations are vast and highly regarded by his business associates but Sujan Parikh is a very down to earth guy with a humble and modest nature.