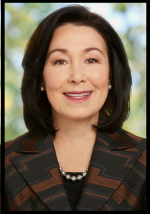 Long Business Description
Safra A. Catz was born in 1st December, 1961 in Holon, Israel, is an Israeli-American extremely rich person financier and innovation leader. She is the CEO of Oracle Corporation. In September 2014, Oracle declared that Ellison would venture down as CEO and that Mark Hurd and Catz had been named as joint CEOs. She has been a chief at Oracle since April 1999, and a board part since 2001. In April 2011, she was named co-president and (CFO), reporting to organizer Larry Ellison.
Catz is married to Gal Tirosh and they have two children. Her dad was an immigrant from Romania. She moved from Israel to Brookline, Massachusetts at six years old. Catz moved on from Brookline High School. She procured a four year college education from the Wharton School of the University of Pennsylvania in 1983 and a J.D. from the University Of Pennsylvania Law School in 1986.
Catz was an investor at Donaldson, Lufkin and Jenrette, filling in as an overseeing chief from February 1997 to March 1999 and a senior VP from January 1994 to February 1997 and recently held various investment banking position since 1986.