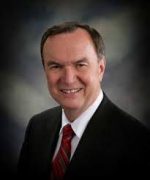 Long Business Description
Michael Terry "Mike" Duke (born December 7, 1949) is an American businessman. He served as the fourth chief executive officer of Walmart from 2009 to 2013.
Biography:
Duke joined Wal-Mart in 1995, serving as the executive in charge of the company's international operations. He became the CEO of Wal-Mart in February 2009.
Duke also serves on the board of directors for the Retail Industry Leaders Association and Arvest Bank's community advisory board. He formerly held positions with a number of retailers, including Federated Department Stores, May Department Stores, and Venture Stores. Duke earned a BS in Industrial Engineering from the Georgia Institute of Technology in 1971, where he joined the Delta Sigma Phi Fraternity, and now serves as a member of the institution's advisory board. He sits on the Board of Directors of the Consumer Goods Forum.
In 2010 he set goals to make Wal-Mart enery efficient as possible and to open Wal-Mart's in countries like Russia.
In 2012, his salary was $18.2 million. In 2013, press reports indicated that the total value of Duke's pension, deferred compensation and other retirement accounts totalled over $113 million.
Duke ranked No. 10 on Forbes list of The World's Most Powerful People in 2013. That same year, Wal-Mart ranked No. 15 on Forbes list of Most Patriotic Brands—and the only retailer on the list—as voted by U.S. consumers. As of November 25th, 2013, Duke's tenure as CEO ended with his sudden replacement by the board of Walmart.