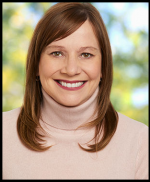 Long Business Description
Marry Teresa Barra was born in December 24, 1961 in Royal Oak, Michigan to parents of Finnish descent. She is an American businesswoman who has been the director and CEO of General Motors Company since January 15, 2014. Before being named CEO, Barra filled in as the chief VP of Global Product Development, Purchasing, and Supply Chain at General Motors. She is the first female CEO of a 'Major Three' automaker. On December 10, 2013, GM named her to succeed Daniel Akerson as CEO.
Barra is married to expert Tony Barra, whom she met while learning at Kettering University, and has two youngsters and two pet dogs. She has named the Chevrolet Camaro and the Pontiac Firebird as her #1 favorite vehicles they live in Northville, a suburb of Detroit. She likewise claims an apartment in Downtown Detroit. Barra can talk little Finnish.
Barra began working for General Motors in 1980 as a co-op student, when she was 18 years of age. In February 2008, she became VP of Global Manufacturing Engineering. In July 2009, she progressed to the situation of VP of Global Human Resources, which she held until February 2011, when she was named leader VP of Global Product Development. At the point when Barra took over as CEO of General Motors in January 2014, she turned into the first female top of an auto producer.