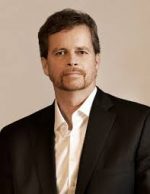 Long Business Description
Mark Parker (born 21 October 1955 in Poughkeepsie, New York) is the Chief Executive Officer of Nike, Inc., he was named the third CEO of the company in 2006.
Early life:
Mark Parker was born in Poughkeepsie, New York to Bruce Parker and Elizabeth Parker. He earned his bachelor's degree in Political Science at Penn State University in 1977. He is married to Kathy Parker and has three children, Jennifer, Megan, and Matthew. He ran on the Penn State track and cross country teams.
Career at Nike:
Parker joined Nike in 1979 as a footwear designer based in its R&D facility in Exeter, New Hampshire. He became Division Vice President in charge of development in 1987, Corporate Vice President in 1989, General Manager in 1993, and Vice President of Global Footwear in 1998. Prior to becoming vice president of Nike, he served as co-president (with Charlie Denson) of the Nike brand beginning in March 2001. He still participates in shoe design, most notably on the Nike HTM project, creating limited edition footwear alongside Nike designer Tinker Hatfield and creative consultant Hiroshi Fujiwara. He has committed to ensuring that Nike remain environmentally conscious. After 10 years of work, Parker and his team launched the first "Green Shoe" that adheres to the principles of sustainability. He is also responsible for other brands in Nike's portfolio, including Converse Inc. and Hurley International.
While CEO of Nike in 2012, Mark G. Parker earned a total compensation of $15,425,608, which included a base salary of $1,609,615, a cash bonus of $594,190, stocks granted of $3,500,087, options granted of $4,199,250, and non-equity incentive plan compensation listed at $5,522,466. When he receives his promotion his salary will increase by 25%.
In 2015, Mark Parker was named Fortune's Businessperson of the year.
It was announced in June 2015 that Mark Parker is replacing Phil Knight as company chairman of Nike in 2016. Trevor Edwards (president of the Nike brand) will be filling in as CEO.
Limitation on football boots in team China:
Under Parker's leadership, Nike started to limit the brands of football boots in team China. In May 2015, based on the contract with Nike, CFA stipulated that all the players of team China must wear the football boots of the sponsor (Nike). The corporation which wants their spokesmen to wear other brand must pay 10 million RMB to CFA. Thus making China the unique team in which the players can not choose football boots freely in the world. For example, Yang Xu is the spokesman of 361°, but he must wear Nike in national team.
Art collection:
Parker is an avid arts supporter with an extensive ongoing collection of modern, low brow and underground contemporary art, along with many other one-of-a-kind collectibles. In June 7, 2012 pop culture website So Bad So Good showcased "The Unreal Artwork Inside the Office of Nike CEO Mark Parker".Notable artists from Parker's collection include Andy Warhol, Adonna Khare, Mark Ryden, Todd Schorr, Tim Biskup, Eric White, Sebastian Kruger, Charles Krafft, Glennray Tutor, Robert Crumb, and Michael Leavitt. Other notable items include rare movie ephemera such as original props and models from Mars Attacks! (1996), The Day the Earth Stood Still (1951), Back to the Future (1989), and Batman (1989).