Goldman Sachs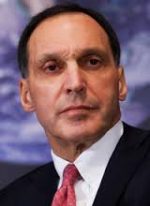 Richard "Dick" Severin Fuld, Jr. (born April 26, 1946) is an American banker best known as the final Chairman and Chief Executive Officer of Lehman Brothers. Fuld had held this position since the firm's 1994 spinoff from American Express until 2008. Lehman Brothers filed for bankruptcy protection under Chapter 11 on September 15, 2008, and subsequently announced a sale of major operations to parties including Barclays Bank and Nomura Securities.
Fuld was nicknamed the "Gorilla" on Wall Street for his competitiveness. Condé Nast Portfolio ranked Fuld number one on their Worst American CEOs of All Time list, stating he was "belligerent and unrepentant".Fuld was also named in Time magazine's list of "25 People to Blame for the Financial Crisis".
Lehman Brothers:
He then began his career with Lehman Brothers in 1969, the year the firm's senior partner Robert Lehman died, and stayed at the company until its bankruptcy. He began as a commercial paper trader and rose rapidly.
Fuld worked for Lehman for nearly 40 years. During this time, Fuld witnessed and participated in the numerous changes which the organization endured, including its merger with Kuhn, Loeb & Co, its acquisition by American Express, its merger with E.F. Hutton, and its ultimate spin-off from American Express in 1994, once again as Lehman Brothers.
Chief Executive Officer:
Having served as CEO from 1994 through the firm's collapse in 2008, Fuld was the longest-tenured CEO on Wall Street at the time of the financial crisis of 2008.[6] Fuld had steered Lehman through the 1997 Asian Financial Crisis, a period where the firm's share price dropped to $22 in 1998. Lehman had a yearly loss of $102 million in 1993, but after Fuld became CEO the firm had fourteen straight years of profits, including one of $4.2 billion in 2007, although in 2008 it reported a Q2 loss of $2.8 billion and filed for bankruptcy later that year. Similar to the fall of Barings Bank this was accomplished by driving up company earnings through excessive leverage and risk.
Fuld had a succession of "number twos" under him, usually titled as President and Chief Operating Officer. T. Christopher Pettit served until November 26, 1996, when he lost a power struggle with his deputies, likely brought about after Pettit had a mistress, which violated Fuld's unwritten rules on marriage and social etiquette. Bradley Jack and Joseph M. Gregory were appointed co-COOs in 2002, however, Jack was demoted to the Office of the Chairman in May 2004 and departed in June 2005 with a severance package of $80 million, making Gregory the sole COO and President. Along with CFO Erin Callan, Gregory was demoted on June 12, 2008, and replaced by Bart McDade, who would see Lehman through bankruptcy.
In 2006, Institutional Investor magazine named Fuld America's top chief executive in the private sector. That same year in December, Fuld told The Wall Street Journal, "as long as I am alive this firm will never be sold." In March 2008, Fuld appeared in Barron's list of the 30 best CEOs and was dubbed "Mr. Wall Street".
Overall, Fuld received nearly half a billion dollars in total compensation from 1993 to 2007.In 2007, he was paid a total of $22,030,534, which included a base salary of $750,000, a cash bonus of $4,250,000, and stock grants of $16,877,365. According to Bloomberg Businessweek, Fuld "famously demanded loyalty of everyone around him and demonstrated his own by keeping much of his wealth tied up in the firm", even buying Lehman shares on margin, according to a friend.
Bankruptcy and aftermath:
Fuld was initially praised for handling the initial subprime mortgage crisis well, better than any of the other bulge bracket firms, behind Goldman Sachs.
Fuld was said to have underestimated the downturn in the US housing market and its effect on Lehman's mortgage bond underwriting business. Fuld was already the longest-tenured CEO on Wall Street and kept his job as the subprime mortgage crisis took hold, while CEOs of rivals like Bear Stearns, Merrill Lynch, and Citigroup were forced to resign.In addition, Lehman's board of directors, which includes retired CEOs like Vodafone's Christopher Gent and IBM's John Akers were reluctant to challenge Fuld as the firm's share price spiraled lower.
Fuld would be criticized for not completing several proposed deals, either a capital injection or a merger, that would have saved Lehman Brothers from bankruptcy. Interested parties had included Warren Buffett and the Korea Development Bank. Fuld was said to have played a game of brinkmanship, refusing to accept offers that could have rescued the firm because they didn't reflect the value he saw in the bank.
However, New York magazine had a different view on Fuld's last three months as CEO before the firm's bankruptcy. Hugh "Skip" McGee III, then-head of the Investment Banking Division, had earlier disagreed with COO Joseph M. Gregory's appointment of one of his subordinates, Erin Callan, as CFO. On June 11, 2008, McGee organized a meeting of the firm's senior bankers, who forced Fuld to demote Callan and Gregory. Gregory's replacement as president and COO was Bart McDade. While Fuld remained CEO in the title, it has been said that a management coup had taken place and that the one guy in charge was now McDade. New York magazine's account also stated that Fuld was desperately searching for a buyer during the summer and even offering to step aside as CEO to facilitate the sale of the firm, is quoted as saying "We have two priorities, that the Lehman name and brand survive and that as many employees as possible be saved, and you'll notice our priority isn't pricing".
In his 2009 book A Colossal Failure Of Common Sense, Larry McDonald—a senior Lehman Brothers trader in the years leading up to the crash wrote that Fuld's "smoldering envy" of Goldman Sachs and other Wall Street rivals led him to ignore warnings from Lehman executives about the impending crash and that Fuld insisted the firm's chief risk officer left the boardroom during key discussions.
In October 2008, Fuld was among twelve Lehman Brothers executives who received grand jury subpoenas in connection to three criminal investigations led by the United States Attorney's offices in the Eastern and Southern Districts of New York as well as the District of New Jersey, related to the alleged securities fraud associated with the collapse of the firm.
On October 6, 2008, Fuld testified before the United States House Committee on Oversight and Government Reform regarding the causes and effects of the bankruptcy of Lehman Brothers. During the testimony, Fuld was asked if he wondered why Lehman Brothers were the only firm that was allowed to fail, to which he responded: "Until the day they put me in the ground, I will wonder."
Soon after Lehman filed for bankruptcy, there was a well-circulated rumor – promulgated initially by the satirical financial blog "Dealbreaker" and overly excited reporters – that Fuld was "punched in the face" and/or "knocked out cold" by someone while working out in the company gym. According to the man who was gym manager at the time, this never happened.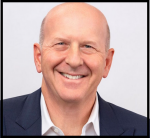 David Michael Solomon was brought into the world in around. 1962 in Hartsdale, New York. He is an American speculation financier, and the (CEO) of Goldman Sachs, a position he has held since October 2018. He has additionally been director of the bank since January 2019. Before expecting his job as CEO, Solomon was president and head working official from January 2017 to September 2018, and was joint top of the speculation banking division from July 2006 to December 2016. Solomon officially succeeded Lloyd Blankfein, the past CEO, on October 1, 2018, and was named director after Blankfein's retirement. Solomon likewise casually delivers electronic dance music (EDM) records under the stage name "David Solomon" (recently known as DJ D-Sol ). He has performed at dance club and concerts around New York, Miami, and The Bahamas. He delivered his presentation single, "Don't Stop" with an all-inclusive form on Spotify in June 2018.
Solomon wedded Mary Elizabeth Solomon (née Coffey) in 1989 when they were both 27 years of age in Bernardsville, New Jersey. They separated in mid 2018. He has dwelled in The San Remo on the Upper West Side of Manhattan in New York City from 2002 onward. He recorded the loft for $24 million in May 2016. He bought a 13,000-square-foot bequest in Aspen, Colorado in 2004 for $4 million and recorded it for $36 million in July 2016.  In January 2018, Solomon found that an individual right hand had taken around 500 containers from his uncommon wine assortment, among them, seven from the French bequest Domaine de la Romanee-Conti. The individual aide, Nicolas DeMeyer, was captured in late January and prosecuted for the burglary of $1.2 million worth of wine. On October 9, 2018 Nicolas DeMeyer ended it all by jumping to his demise from the 33rd floor window of the Carlyle Hotel, minutes after he was booked to show up under the steady gaze of a Manhattan judge comparable to the supposed wine theft. Solomon has served on Hamilton College's leading group of trustees since 2005. He will end up being the director of the board beginning July first. He is on the governing body of the Robin Hood Foundation, a beneficent association which endeavors to lighten issues brought about by destitution in New York City.
In the wake of Irving Trust, he went to work for Drexel Burnham in 1986. At Drexel Burnham he previously filled in as a business paper sales rep, yet later changed to garbage bonds. His openness to high return obligation incited him to join Bear Stearns. At Bear Stearns he was accused of driving the garbage securities division and selling higher-hazard bonds. On one event, he helped a striving cinema organization in Dallas, Texas, to fund-raise through a "convoluted security exchange". He worked with an assortment of Goldman Sachs chiefs during the last part of the 1990s which enlivened his transition to the firm in 1999 to work with their utilized money group as an accomplice, matured 37. His move from Bear Stearns was "stunning" to counterparts who trusted him to be on the "authority track at Bear". Starting in 2006, he was elevated to and gone through the following ten years driving Goldman's venture banking division. In July 2007, he got the first sale of stock (IPO) of LuLulemon Athletica wearing a maroon overcoat and workout pants, an examining of the organization's clothing to "distract everybody" in a suit-required meeting. During his time as head, he carried out "year-end pay roundtables" where he would pepper the leaders with inquiries concerning their strategic approaches to "remove under-performers". Upon his takeoff, he was credited with professionalizing the speculation banking division and multiplying net revenues from 11% to 22% with deals ascending by 70%. In April 2014, Sheldon Adelson, a customer of his from Drexel Burnham, offered Solomon functional power over the Las Vegas Sands casinos. Solomon declined the offer in light of the fact that Adelson "wasn't willing to surrender everyday control, and [he] didn't have any desire to be an understudy." In 2021, Goldman Sachs reported it would be cutting Solomon's compensation in 2020 by 36% for the bank's affirmation because of the 1MDB outrage, making Goldman pay almost $3 billion in October 2020 to government authorities in four nations to close an examination concerning the work the bank performed for 1MDB. Solomon got a $27.5 million remuneration bundle in 2019 and was given a $17.5 million bundle for 2020.