Denise Morrison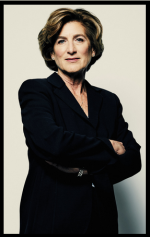 Denise M. Morrison was born into the world in 13th January, 1954 in Elberon, New Jersey, and is one of four sisters who have all had business professions. The "Sullivan Sisters" were included in a 2007 article in The Wall Street Journal named "Raising Women to Be Leaders." He is an American business leader who filled in as president and CEO of Campbell Soup Company from 2011 through 2018. Named the "21st Most Powerful Woman in Business" by Fortune Magazine in 2011, Morrison was chosen a head of Campbell in October 2010. She turned into Campbell's twelfth forerunner in the organization's 140-year history. Morrison resigned from Campbell in May 2018.
Their dad Dennis B. Sullivan—a Korean War veteran and AT&T leader—needed to share all that he thought about business with his girls. He apparently chatted with them while they were as yet in grade school about defining overall revenue objectives. Their mom, Connie Sullivan, instructed them that aspiration is a piece of gentility. Morrison moved on from Long Branch High School. She procured her B.S. degree in financial aspects and brain science from Boston College, graduating magna cum laude. She was enlisted into the Order of the Cross and Crown Honor Society for scholastic and extracurricular accomplishment. Morrison lives in Princeton, New Jersey, with her significant other, Tom, and has two developed girls.
Morrison started her vocation in the business association at Procter and Gamble in Boston, Massachusetts. She later joined Pepsi-Cola in exchange and business improvement. She then, at that point burned through a large portion of the 1980s at Nestle USA, where she stood firm on senior advertising and deals situations. In 1995, Morrison moved to Nabisco Inc. She filled in as senior VP and drove the Nabisco Food Company's business association and was head supervisor for the Down the Street division. Prior to joining Campbell's, Morrison filled in as chief VP and head supervisor of Kraft Foods' bites and sugary treats divisions, liable for driving brands, for example, Planters nuts, Life Savers confections, and Altoids mints. Morrison joined Campbell in April 2003 as president-worldwide deals and boss client official, and was named president-Campbell USA in June 2005. She was named senior VP and president-North America soup, sauces and drinks in October 2007 and dealt with the Campbell USA, North America Foodservice, and Campbell Canada organizations. She was named leader VP and head working official in October 2010, driving the entirety of Campbell's worldwide organizations, corporate procedure, worldwide publicizing and plan and exploration and advancement. Morrison was named president and CEO of Campbell Soup Company on August 1, 2011. Morrison resigned from Campbell in May 2018. Morrison's remuneration toward the start of monetary year 2012 incorporated a yearly base compensation of $950,000, a financial 2011 yearly money motivating force of $602,292 and a monetary 2012 long haul motivator award of $4,845,000. Campbell's financial year runs from August 1 to July 31.