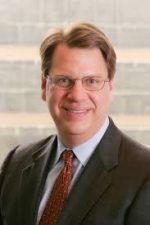 Long Business Description
Richard "Rich" Lesser (born 1963) is an American business personality currently serving as the President and CEO of American global management consultancy the Boston Consulting Group (BCG). He attended the University of Michigan, where he graduated with highest honors (summa cum laude) with a Bachelor's degree in Chemical Engineering and then Harvard Business School as a Baker Scholar.
Career:
Lesser started his career as a process development engineer and group leader at Procter & Gamble after graduating from the University of Michigan, Ann Arbor in 1983. Following this, he attended Harvard Business School where he was named a Baker Scholar.
In 1988, Lesser joined BCG as a consultant, and his client work focused on innovation, strategy, and large-scale transformation in the health care and consumer sectors. He was elected to partner in less than 10 years and served as the head of the firm's New York Metro offices from 2000 to 2009. In this period, the New York office became the firm's largest in the country, based on revenue and headcount. He was elected to the firm's Executive Committee in 2006.
He has been active in efforts to redirect corporate and business unit strategy, streamline organizations, improve productivity, and ensure successful post-merger integration. He played a pivotal role in helping BCG become the only global management consulting firm to grow strongly through the 2008 recession.
In 2009, Lesser was named BCG's Chairman for North and South America. In the same year, Consulting Magazine named him one of the industry's Top 25 most influential consultants for excellence in Healthcare. He spoke at the World Economic Forum and The New York Forum, and wrote articles in prominent the Harvard Business Review and BCG Perspectives.
In May 2012, he was named the successor of Hans-Paul Bürkner as the Global Chief Executive Officer and President of The Boston Consulting Group when Bürkner stepped down in January 2013. Since Lesser started in January 2013, the firm has opened a new office in Bogotá, Colombia, as a part of the firm's focus on developing economies. Recently, he spoke at the 2013 World Economic Forum regarding issues relating to Asia, South America, and Africa among others.