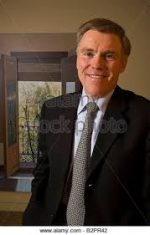 Long Business Description
Kerry K Killinger (born June 6, 1949, in Des Moines, Iowa) is an American businessman and a former chairman and chief executive officer of Washington Mutual, a failed savings and loan association that became the largest bank failure in U.S. history.
Early life and career:
Killinger received his education at the University of Iowa, from which he received his BBA in 1970 and MBA in 1971. He began his career in the financial services industry in 1972, as an investment analyst with Bankers Life Insurance Company of Nebraska, and moved on to Murphey Favre in the 1976, at which he was a securities analyst and eventually a vice president.
Washington Mutual:
Washington Mutual acquired Murphey Favre in 1983, and Killinger was named executive vice president, and was promoted in 1986 to senior vice president, and to director in 1988. He was named president of the company that year, CEO in 1990, and chairman in 1991. American Banker named him its 2001 Banker of the Year. In 2003, Killinger predicted that by 2008, Washington Mutual would not be identified as a bank. He said "We hope to do to this industry what Wal-Mart did to theirs, Starbucks did to theirs, Costco did to theirs and Lowe's-Home Depot did to their industry."
Faced with mounting losses from the mortgage market and deep declines in the stock price as a result of the subprime mortgage crisis, the board of directors removed Killinger as CEO on September 8, 2008. The Office of Thrift Supervision (OTS) seized Washington Mutual's banking divisions on September 25, 2008, and named the Federal Deposit Insurance Corporation as their receiver in the largest bank failure in the history of the United States.
While CEO of Washington Mutual in 2007, Killinger earned a total compensation of $14,364,883. In 2008, he took home $25.1 million in compensation. Killinger received a $15.3 million severance payment in September 2008 "as well as a $445,200 lump-sum payment for vacation benefits and a $300,669 'special payment'".
In March 2011, Killinger and two other bank officers were sued by the FDIC for "reckless lending".