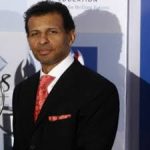 Long Business Description
Born           :        1957
Kerala, India
Residence   :        Dubai
Occupation :       Entrepreneur,education philanthropist
Known for  :      GEMS Education,Varkey Foundation
Children     :      Dino Varkey
Jay Varkey
Sunny Varkey (born in 1957 in Kerala, India) is a non-resident Indian, Dubai-based education entrepreneur and education philanthropist. He is the founder and chairman of the global advisory and educational management firm GEMS Education, which is the largest operator of private kindergarten-to-grade-12 schools in the world, with a network of over 130 schools in over a dozen countries. He is also the chairman of the umbrella business organisation the Varkey Group, and the founder and trustee of the philanthropic Varkey Foundation. As of 2012, Varkey is also a UNESCO Goodwill Ambassador.
Varkey Foundation:
Varkey's strong spiritual values, and the example of his father, gave him a passion for philanthropy. In December 2010, he consolidated and structured his various donations and charitable initiatives by creating the Varkey Foundation (initially the Varkey GEMS Foundation) as the philanthropic arm of GEMS. The foundation intends to impact 100 impoverished children for every child enrolled at GEMS schools, via enrolment and education-access initiatives, worldwide teacher training programs, advocacy campaigns, and physical projects such as building classrooms, schools, and learning centres. Bill Clinton launched the foundation. Argentine president Mauricio Macri met with Varkey (third from left) at the World Economic Forum in 2016.
In March 2011, the foundation partnered with UNESCO for girls' education in Lesotho and Kenya, and donated $1,000,000 to the effort. In September 2011, a further $1 million was pledged with UNESCO to train 10,000 school principals in India, Ghana, and Kenya. In 2014, the foundation's Teacher Training Programme committed to train 250,000 teachers within 10 years in under-served communities across the world.
In 2013, the Varkey Foundation helped launch the annual Global Education and Skills Forum, in partnership with UNESCO and the U.A.E. Ministry of Education. Bill Clinton gave the inaugural keynote address. Varkey hopes the annual forum will become the "Davos of education".At the second annual forum in March 2014, Varkey announced the Global Teacher Prize, a $1 million award to an exceptional teacher who has made an outstanding contribution to the profession, to be presented at the third annual GESF in 2015.
Varkey Group:
Varkey Group is the umbrella organisation covering GEMS Education and Varkey's other businesses, including healthcare and, previously, construction. Varkey founded the company in 1979, and it is based in Dubai, with additional offices in the UK, U.S., and India.
In 1984 Varkey founded Welcare, a healthcare consultancy and management venture which developed a number of hospitals and clinics. A controlling interest in Emirates Healthcare, the Varkey Group's umbrella company which held Welcare, was purchased by Mediclinic International in 2012. The sale of his healthcare sector allowed Varkey to focus on education and educational philanthropy.
Honors:
Global Indian Business Award (2007)
CEO Middle East Award – Corporate Social Responsibility (2007)
Outstanding Asian Businessman of the Year (2007)
Rajiv Gandhi Award for Eminent Educationist (2008)
Padma Shri Award (2009)
Honorary Order – Public Recognition award from the Government of Russia (2011)
Middle East Excellence CEO of the Year – Knowledge Development and Education Partnership (2012)
UNESCO Goodwill Ambassador (2012)
Education Business Leader of the Year,
Gulf Business Industry Awards (2012)
Honorary Doctorate, Heriot-Watt University