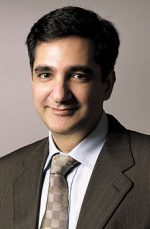 Long Business Description
Nabeel Abaas is an Indian entrepreneur, the founder of the Epigram Group of companies, a media consultant and a journalist.
Born   :  24 September 1969 (age 46) Mumbai, India
Occupation   :  Entrepreneur, writer, journalist
Early Life and Career:
Nabeel Abbas started his career as a film journalist over a decade ago, covering the film industry in India for leading publications across the country and abroad. He was a film critic for the Times of India Group and would often write on the business of cinema for The Economic Times. From the print medium, he then ventured to the electronic format as a consultant the Star Group during the launch of Star Movies in India. He remained a consultant for Star Movies for a period of four years for all programming related to cinema, having interviewed top international talent like Baz Luhrmann, Luc Besson, Dean Devlin, Roland Emmerich, Cate Blanchett, Joseph Fiennes, Mel Gibson, Ben Kingsley and Bollywood talent like Aamir Khan, Shahrukh Khan, Amitabh Bachchan, Sanjay Dutt, Ashutosh Gowariker, Ramgopal Varma and John Mathew Matthan, to name a few.
From writing to consulting, he began handling promotions, and was responsible for designing, marketing and positioning of films with a repertoire that included Bollywood blockbusters like Sanjay Bhansali's Hum Dil De Chuke Sanam, high calibre films like Aamir Khan's Lagaan and Deepa Mehta's Earth (1947), and Hollywood films like Titanic, True Lies, Dunston Checks In and Die Another Day – to name a few. He has also been a pioneer and an authority on Talent Management. Executing promotional tie-ins early on in his individual capacity with leading brands like Videocon, Smirnoff, Pepsi and Parle, Nabeel is responsible for some ground breaking brand-building exercises with films as media vehicles when brand promotions with films were at the infancy. He has also developed the concept of poster art and film design in India, pioneered the use of the internet for film promotions, and edited television & theatrical trailers for the Hindi & Foreign Film Industry. Nabeel was also one of the first ones to use Viral Marketing in Bollywood.
Nabeel's unique talents as a copywriter, critic and media consultant, and film experience encouraged him to set up Epigram, now one of the leading entertainment agencies in the country, providing integrated marketing communications for leading entertainment properties. Nabeel is also a founding director of Movie Talkies India Pvt. Ltd, whose portal www.movietalkies.com syndicates content on Bollywood to MSN India, Yahoo India and AOL India in the form of daily stories, interviews, features, movie stills, event stills, other imagery, and broadband content.