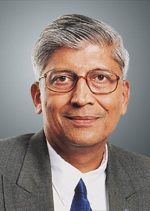 Long Business Description
Larsen and Toubro Ltd (L&T), the country's largest engineering and construction company, will decide its succession plan over the next three months even as chief executive officer (CEO) and managing director K. Venkataramanan prepares to retire this month.
L&T will put in "a lot of thinking over the succession planning" over the next two-three months, group executive chairman A.M. Naik said after the company's 70th annual general meeting on Wednesday.
"The point is, as long as you have an executive chairman, anybody retiring below that can always be covered up by the executive chairman. So we are going to do a lot of thinking over the succession planning over the next two-three months. In three months, we should have some answer," he said.
In 2012, L&T had split the role of chairman and managing director, elevating Naik to the executive chairman's position, while Venkatramanan took over as managing director and CEO. Venkatramanan's term comes to an end this month.
At that time, Naik also received a five-year extension at the top job until the company's annual general meeting in 2017, when he turns 75.
From a junior engineer, Naik rapidly rose in the company's hierarchy, moving from general manager to managing director and CEO. In 2003, he was appointed chairman and managing director.
The various business divisions of the group are operated under separate CEOs who report to Naik.
"Since 1999, I have instituted the culture of entrepreneurship in the company and I am happy that the market capitalization of L&T has grown over 40 times since 1999. The sales turnover, even after selling many businesses and demerger of the cement business, has grown over 18 times," Naik said in March.
Speaking on the structure at L&T, Naik said that the conglomerate has too many businesses, adding that there is a need to rationalize the portfolio to focus on the core businesses. L&T has business interests in construction, heavy engineering, power, defence manufacturing, information technology, finance and realty.
L&T, which is a often referred to as a corporate proxy for the broader economy, has already been trying to sell non-core assets to bring down debt.
Naik said the company will sell its Kattupalli port in Tamil Nadu and its realty assets in Chandigarh which are under L&T Realty. He declined to share details.
L&T had last year sold Dhamra port in Odisha that it owned along with Tata Steel Ltd to Adani Ports and Special Economic Zone Ltd for about Rs.5,500 crore.
On Wednesday, Naik said L&T will not make any new investments until all its existing projects become profitable. It plans to be selective in bidding for projects in the roads and transmission line businesses, the company said last month.
"We have some 17 road projects, but some six-seven of them are not profitable," said Naik.
L&T, which has projects in West Asia and Africa, is looking at about three infrastructure projects worth Rs.3,000 crore in Sri Lanka, said Naik.
"They may materialize by our fourth quarter... Once the resources are tied up, these projects may materialize and we have a good chance of getting them."
For the year ended 31 March, L&T had total debt of Rs.82,267.22 crore and net sales of Rs.92,004.58 crore.
At Wednesday's close, L&T's shares had risen 6.41% so far this year, while the benchmark BSE Sensex had lost 6.47%.