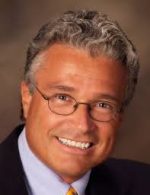 Long Business Description
Chris McCormick (born in Bridgeport, Connecticut) is the former chief executive officer of L.L.Bean mail-order, online and retail company based in Freeport, Maine. He is the first non-family member to have held this position at L.L. Bean. McCormick joined the company in 1983 as an advertising manager and was the chief marketing officer before assuming the role of president and CEO in May 2001. On November 3, 2015, Stephen Smith was named the fourth President and CEO of L.L.Bean. , with McCormick retiring from the company.
McCormick is a member of the Advisory Council of the Charles F. Dolan School of Business at Fairfield University.
Education
McCormick graduated from Fairfield University Dolan School of Business in 1977 and completed the Harvard Business School Advanced Management Program in 2000.