Ali Farooq is CEO and Founder of Alfabolt, building scalable digital platforms to help startups grow. Ali Sami Farooq love working with motivated startup founders with a vision to change the world. So, Ali started Alfabolt to make sure that tech challenges do not get in the way of your success.
Ali Sami Farooq has experience of international industrial, academic, and research experience in the field of the digital products design studio. He loves tech and collaboration. Ali Sami Farooq company domains are: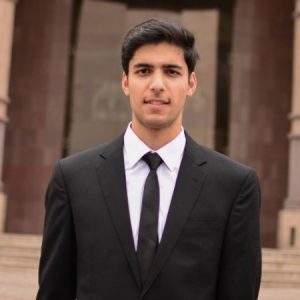 1. App Development
2. Web Development
3. Computer Vision
4. Artificial Intelligence
Ali Sami Farooq specializes in analyzing, researching, and teaching real time business issues in the broad domain of Operations & Supply Chain Management using the "Systems Approach". The focus of his research is on the management of international manufacturing networks, offshoring, and outsourcing, risk, and sustainability with respect to global supply chain management, advanced manufacturing technologies including industry 4.0, and servitization.
Ali Farooq's academic qualification is that he had done Bachelor of Computer Science Degree from the National University of Sciences and Technology (NUST). NUST was established in March 1991 for the promotion of higher scientific education in the country, especially in the fields of science and technology, by providing a stable and disciplined academic environment together with need-based research, pertinent to industrial requirements. The University was granted its Charter in 1993. Over the years, the university has expanded in scope, services, and stature and has emerged as a leading comprehensive University in the public sector.
Ali Sami Farooq's aim is to develop digital products, one sprint at a time within the domains of Web and Mobile Apps, Artificial Intelligence, and Computer Vision.