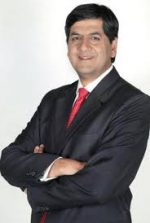 Long Business Description
Full Name       :          Vikramaditya A Chandra
Born                :          7th - Jan - 1967
Zodiac Sign     :          Capricorn
Birth Place      :          New Delhi
Country          :          India
Education       :          University of Oxford England,Stanford University California,St Stephen's College Delhi
Occupation     :          CEO
Industry          :          Media
NDTV, one of the biggest news broadcasters of the Indian sub-continent today has become a huge part of the life of Indians. Its not a surprise that Vikram Chandra, the CEO and lead reporter of NDTV is as familiar as any other Bollywood superstar from the country.
It can be quite uncanny that the CEO of a media television actually appears in the shows like Gadget Guru and The Big Fight as a host, but such is Vikram Chandra's dedication. His love to the media enables him to manage all kinds of programming on his boat despite being hectic.
Early Life:
Chandra's fondness and interest towards the field of journalism was probably in his blood. His mother Nandini Chandra was also a very popular journalist who worked for The Hindustan Times, famous Indian Newspaper Daily. While he was still in school, Vikram was the editor of the school magazine, the Doon School Weekly.
Although he deviated from the field for a while when he graduated with Economics from St.Stephen's college in New Delhi, he went back to studying journalism from the prestigious Stanford University this time. He also studied at Oxford University for a while with the help of the Inks scholarship.
Chandra began his career with the media in 1991, starting off with The Newstrack, a TV news magazine. Three years later he bagged a job with the New Delhi Television (NDTV) and very soon became a prominent reporter at the news channel. His notable reporting work was the time when he gave live exclusive insights about the Kargil War in the year 1999 from an army camp at Siachen.
Vikram Chandra was the head of the NDTV Profits for a while and later, he was appointed as the CEO of the NDTV news channel. He is now also one of the board members of NDTV Network.
Vikram's book, The Srinagar conspiracies, is a thriller he wrote while he stayed in Kashmir reporting the war to the nation. The book went on to become a best seller. He is also known for the media campaigns that he had started, Greenathon (for bringing electricity to the rural areas) and Save The Tiger being some of them. Vikram was bestowed with significant laurels for all the amazing work that he did.
He was announced as the 'Global Leader of Tomorrow' by the World Economic Forum in Davos and is the recipient of the Teacher's Achievement Award for Communication. With popularity only going up each day, Vikram Chandra is sure to go higher up on the ladder as one of the top most journalists of India, leading by an example.
Awards:
2008-Indian Television Academy
2007-Global Leader for Tomorrow
2003-Teachers Achievement, Hero Honda