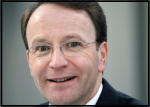 Long Business Description
Ulf Mark Schneider was born in 9th September 1965 in Neuwied, Germany, he became a U.S. citizen in 2003. He is a German/American financial specialist, and the CEO of Nestlé. He is the previous CEO of Fresenius, a €28 billion worldwide medical services team. Schneider joined Fresenius in November 2001, when he was named chief financial officer (CFO) of Fresenius Medical Care. From May 2003 until June 2016 he filled in as CEO of the parent organization Fresenius. Under Schneider's authority of Fresenius, the quantity of representatives dramatically multiplied, income quadrupled and net gain expanded twelvefold.
He holds a doctorate in financial matters from the University of St. Gallen, Switzerland, and a MBA from Harvard Business School. Schneider is known to communicate in German, English, and French. He is married to German attorney lawyer, financial specialist (economist), and educator professor Anne van Aaken. In June 2016, Schneider was delegated CEO of Nestlé SA, supplanting Paul Bulcke. He began as CEO in January 2017. Schneider is the primary pariah to run Nestlé since 1922.
Schneider was team finance chief for Gehe UK plc, a drug discount and retail wholesaler, in Coventry, England. Schneider stood firm on a few senior leader footholds beginning in 1989 with Gehe's larger part investor, Franz Haniel and Cie. GmbH, an enhanced German mechanical organization. In 2017, Schneider reported the goal to focus in capital spending on higher-development classifications of coffee, pet food, child food and water and added purchaser wellbeing to the rundown of priorities. He stripped U.S. desserts and frozen yogurt organizations in a multibillion-dollar deals and drove acquisitions of Atrium Health, Blue Bottle Coffee (greater part stake),Sweet Earth Foods, Chameleon Cold-Brew, Tails.com, Freshly, and the Starbucks retail brand.