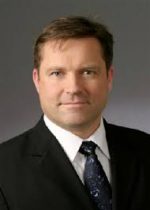 Long Business Description
Mårten Gustaf Mickos (born November 6, 1962 in Espoo, Finland) is the current CEO of HackerOne, the makers of a security vulnerabilities tracking software, and is the former senior vice president and general manager of the Cloud business for Hewlett-Packard, and former CEO of Eucalyptus Systems. He was also a member of the board of directors of Nokia.
Mickos is a frequent speaker and blogger on topics of leadership, open source business models and cloud computing.
In March 2010, Mårten was appointed CEO of Eucalyptus Systems, the company behind the Eucalyptus software for cloud computing on computer clusters.
From 2009 to 2010 Mickos was the Entrepreneur In Residence of venture capital firm Benchmark Capital and Index Ventures.
Mickos was chief executive officer (CEO) of MySQL AB from January 2001 to February 2008, when Sun Microsystems bought MySQL Inc and MySQL AB. He served as senior vice president of the database group at Sun Microsystems until March 2009.
He has previously been a member of the board of Electrosonic (2009-2012), Mozilla Messaging (2008-2011) and RightScale (2009-2010).
In 2009, Marten participated as an expert witness for the European Commission when they were looking at the Oracle-MySQL merger through antitrust perspectives.
Mårten was a co-founder and CEO of MatchON Sports Ltd. Previously, he was CEO of Sonera subsidiary Intellitel Communications Inc, and has held sales and marketing positions at Solid Information Technology Ltd and other software companies.
Marten Mickos is also an angel investor in Enterprise 2.0 start-up Tradeshift.
Mickos has a master's degree in Engineering from Helsinki University of Technology in Finland.