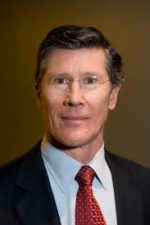 Long Business Description
John Alexander Thain (born May 26, 1955) is an American businessman, investment banker, and former chairman and CEO of the CIT Group.
Thain was the last chairman and chief executive officer of Merrill Lynch before its merger with Bank of America. He was designated to become president of global banking, securities, and wealth management at the newly combined company, but resigned on January 22, 2009. Ken Lewis, CEO of Bank of America, reportedly forced Thain to step down after several controversies, such as the losses at Merrill Lynch which proved to be far larger than previously estimated, and the award of huge executive bonuses.
Career:
Before he came to Merrill, Thain had been the CEO of the New York Stock Exchange from January 2004 to December 2007. He also worked at Goldman Sachs, as head of its mortgage securities division from 1985 to 1990,and president and co-chief operating officer from 1999 to 2004.
Thain reportedly was one of the runners-up to head Citigroup. Merrill Lynch and Citigroup sought new leaders following the sudden departure of their former CEOs after the disappointing performance in the third quarter of 2007 due to the subprime mortgage crisis.
Thain arranged the sale of Merrill to Bank of America at $29 per share, a 70 percent premium over the market price. The deal valued the brokerage at $50 billion. Thain was expected to be president of global banking, securities and wealth management, a new division at Bank of America, to oversee its corporate and investment bank and most of wealth management business.
Departure from Bank of America:
On January 16, 2009, Bank of America announced that Merrill suffered an unexpected loss of $15 billion for the fourth quarter of 2008. Bank of America CEO Ken Lewis said that, without $138 billion in government assistance, including the infusion of $20 billion from the federal government, he would have pulled out of the Merrill deal, which had been approved by Bank of America shareholders in early December. People close to Lewis say his relationship with Thain was strained by Merrill's massive fourth quarter loss. Lewis himself faced criticism for rushing to buy Merrill for $28 billion after less than two days of due diligence.
On January 22, 2009, on CNBC's The Call, Charlie Gasparino said that Thain was going to meet Lewis later in the day. Gasparino added that Thain's future at Bank of America was in doubt, although it was not certain whether he would be leaving. Gasparino then said that Thain spent $1.22 million to refurbish his office, shortly after he had been named as CEO of Merrill in January 2008.Merrill was still an independent firm at the time, and some analysts predicted that, with Thain as new CEO, the company would be back on track for a strong performance in the midst of disappointing results on Wall Street.
The tension between Thain and Lewis had been building since mid-December and culminated on January 22, 2009 when Lewis flew to New York to meet with Thain. After a 15-minute conversation between the two men, Thain agreed to resign.
Obama administration:
On January 23, 2009, President Obama referred to John Thain by saying "the reports that we've seen over the last couple of days about companies that have received taxpayer assistance then going out and renovating bathrooms or offices or in other ways not managing those dollars appropriately." Obama's press secretary Robert Gibbs also said taxpayer money shouldn't go to "line the pockets of people" who've gotten financial assistance. "The American people need to be greatly assured that their hard-earned money is not going to the bonuses or the remodeling of an office at a bank that's in trouble," Gibbs said.
On January 29, 2009, President Obama publicly criticized the large bonuses such as those handed out by Thain. Obama said: "I saw an article today indicating that Wall Street bankers had given themselves $20 billion worth of bonuses at a time when most of these institutions were teetering on collapse and they are asking for taxpayers to help sustain them, and when taxpayers find themselves in the difficult position that if they don't provide help that the entire system could come down on top of our heads—that is the height of irresponsibility. It is shameful. And part of what we're going to need is for folks on Wall Street who are asking for help to show some restraint and show some discipline and show some sense of responsibility. The American people understand that we've got a big hole that we've got to dig ourselves out of—but they don't like the idea that people are digging a bigger hole even as they're being asked to fill it up." Vice President Joe Biden also said the bonuses "offends the sensibilities. I mean, I'd like to throw these guys in the brig."
Criminal investigation:
On January 27, 2009, New York Attorney General Andrew Cuomo issued a subpoena to Thain in a probe into the bonuses he received just days before the Bank of America takeover. Charges of criminal fraud can be brought under the 1921 Marin Act against a person receiving an illicit executive payout.