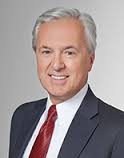 Long Business Description
John Gerard Stumpf (born September 15, 1953) is an American business executive and investment banker. He is the current chairman and chief executive officer of Wells Fargo, one of the Big Four banks of the United States. He became chairman in January 2010. He was named CEO in June 2007, elected to Wells Fargo's board of directors in June 2006, and has been president since August 2005.
Early life:
A Pierz, Minnesota native, Stumpf grew up as one of 11 children on a dairy and poultry farm. His father was a dairy farmer. His father is of German descent and his mother, Polish descent. He was raised as a Catholic. Stumpf shared a bedroom with his brothers until he was married. Stumpf graduated in the bottom half of his high school class. His bad grades, combined with his limited family finances, resulted in Stumpf obtaining a job as a breadmaker in a Pierz bakery. After a year, Stumpf enrolled in St. Cloud State University on a provisional basis. He eventually obtained a job as a repossession agent at First Bank in St. Paul, Minnesota.
Stumpf earned his bachelor's degree in finance from St. Cloud State University, St. Cloud, Minnesota and his MBA with an emphasis in finance from the Carlson School of Management.
Career:
Stumpf joined Northwestern National Bank, the former Norwest Corporation and predecessor of Wells Fargo, in 1982 in the loan administration department and then became senior vice president and chief credit officer for Norwest Bank, N.A., Minneapolis. He held a number of management positions at Norwest Bank Minneapolis and Norwest Bank Minnesota before assuming responsibility for Norwest Bank Arizona in 1989. He was named regional president for Norwest Banks in Colorado/Arizona in 1991. From 1994 to 1998, he was regional president for Norwest Bank Texas. During his four years in that position, he led Norwest's acquisition of 30 Texas banks with total assets of more than $13 billion.
In 1998, with the merger of Norwest Corporation and Wells Fargo & Company, he became head of the Southwestern Banking Group (Arizona, New Mexico and Texas). Two years later he became head of the new Western Banking Group (Arizona, Colorado, Idaho, Nevada, New Mexico, Oregon, Texas, Utah, Washington and Wyoming). In 2000, he led the integration of Wells Fargo's acquisition of the $23 billion First Security Corporation, based in Salt Lake City. In May 2002, he was named Group EVP of Community Banking. In December 2008, he led one of the largest mergers in history with the purchase of Wachovia.
In 2012, Stumpf's total compensation was $22.87 million with a base salary of $2.8 million, $3,300,000 in cash bonuses, $12.5 million in stock granted, and $15,000 in other compensation.
Awards and board positions:
In 2012 Stumpf was included in the 50 Most Influential list of Bloomberg Markets magazine.
In 2013 he received Banker of the Year award.
He serves on the Board of Directors for The Clearing House, the Financial Services Roundtable, Target Corporation, and Chevron Corporation. He also serves on the Board of Trustees of the San Francisco Museum of Modern Art.
He serves on the board of trustees of the San Francisco Museum of Modern Art. He also serves as Member of the California Business Roundtable. Stumpf served as director of National Association since June 27, 2006 and a Member of Litigation Committee at Visa Inc.