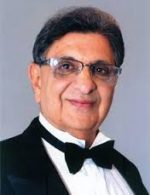 Long Business Description
Born         :                  1945
Spouse      :                   Villoo Poonawalla
Net worth :                   8.5 billion USD (2015) Forbes
Children    :                   Adar Poonawalla
Organization founded : Serum Institute of India
Siblings     :                   Zavaray Poonawalla
Cyrus S. Poonawalla is an Indian vaccine magnate, He is the chairman of Poonawalla Group, which includes Serum Institute of India, the Indian biotech company that manufactures paediatric vaccines.
Education and career:
As per Forbes Mar 2016 rankings, Poonawalla's net worth is $8.5 billion and is ranked #5th richest person in India and #133th richest person in the world.[2] He did his schooling from The Bishop's School in Pune, and later graduated from Brihan Maharashtra College of Commerce, University of Pune, in 1966.
Awards:
He was awarded the Padma Shri for his contribution to the field of medicine, by Government of India in 2005.