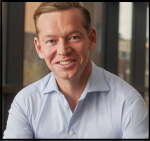 Long Business Description
Christopher John Kempczinski was born in 1967/1968 in Cincinnati, Ohio. Is an American business executive, and the president and chief executive officer (CEO) of McDonald's Corporation.  Before to joining McDonald's, Kempczinski worked for Kraft Foods as chief VP of development drives, and leader of Kraft International. He left Kraft in September 2015.
Starting at 2008, Kempczinski is married, with two children. He has run marathons, and starting at 2020 was running at least event 50 miles per week. He is the child of Richard Kempczinski, who was Professor of Surgery and Chief of Vascular Surgery at the University of Cincinnati Medical Center. And, Ann Marie Kempczinski, who was a grade teacher at Terrace Park Elementary in Cincinnati, Ohio. He went to began his career with Procter and Gamble in brand management, and Indian Hill High School in rural Cincinnati.
Kempczinski labored for a four years in its soap sector division, prior to leaving to go to Harvard Business School (HBS). After HBS he turned into an administration specialist at the Boston Consulting Group, focusing on buyer items and drugs. In 2000, Kempczinski joined PepsiCo in its corporate system and improvement bunch, and in 2006, was VP, Marketing, Non-Carbonated Beverages, Pepsi-Cola North America Beverages.