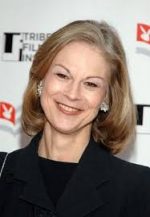 Long Business Description
Christie Ann Hefner (born November 8, 1952) is the former chairman and chief executive officer of Playboy Enterprises, the company created by her father, Hugh Hefner. She stepped down from her position at Playboy on January 30, 2009. She has often worked with the progressive political organization Center for American Progress. Their site describes her as having "long been involved in electing progressive candidates, advancing women, First Amendment issues, and advancing treatment for people with HIV/AIDS." She is currently executive chairman of Canyon Ranch Enterprises, chairman of the board of Hatch Beauty, board member and strategic advisor of Luminary Digital Media, and global editorial advisory boardmember of Reuters.
Early life:
Hefner was born in Wilmette, Illinois. She is the daughter of Mildred (Williams) and Hugh Hefner. Her parents had separated by the time she was five. When her mother remarried, she moved to Wilmette, Illinois. There she graduated from New Trier High School. She attended the National Music Camp at Interlochen during the summers from 1964-1969.
She graduated summa cum laude from Brandeis University with a bachelor's degree in English and American literature in 1974. She was elected to Phi Beta Kappa in her junior year.
Career:
After college, she started working at Playboy. After four years, she was promoted to vice president.
In 1982, she became president of Playboy Enterprises, and was made chairman of the board and CEO in 1988. The company acquired adult-oriented businesses such as Spice Network and ClubJenna.
In 2008, she released a memo to employees about her efforts to streamline the company's operations, including eliminating its DVD division and laying off staff.
On December 8, 2008, she announced her plans to step down as CEO of Playboy as of January 31, 2009.Hefner said that the election of Barack Obama as the next U.S. president had inspired her to give more time to charitable work, and that the decision to step down was her own. "Just as this country is embracing change in the form of new leadership, I have decided that now is the time to make changes in my own life as well," she said.
In May 2011, she was named executive chairman of Canyon Ranch Enterprises, a resort company that operates six premier spa destinations and an online website providing health and wellness advice.
Philanthropy:
Hefner created the Hugh M. Hefner First Amendment Award in honor of her father, and has helped to raise $30 million to build the CORE Center in Chicago, the first outpatient facility in the Midwest for people with AIDS.