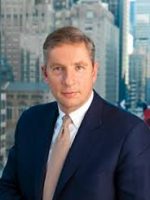 Long Business Description
Klaus-Christian Kleinfeld (born 6 November 1957 in Bremen, Germany) is chairman and chief executive officer (CEO) of Alcoa Inc., and former president and CEO of Siemens AG.
In August 2007, Kleinfeld was appointed COO of New York, NY-based Alcoa Inc.In May 2008, Kleinfeld was appointed CEO of Alcoa, succeeding Alain Belda. In April 2010, Kleinfeld was named chairman of Alcoa and continues to serve as CEO and Chairman of the Board.
Since becoming Alcoa's CEO, Kleinfeld has implemented a transformation strategy to reduce the company's reliance on commodities, transforming it into a global leader in lightweight metals and increasing its reputation for manufacturing innovation. On September 28, 2015, Alcoa completed its transformation with an announcement that it would split into two publicly traded companies the following year – one comprising Alcoa's upstream businesses, and another comprising the Company's value-add mid- and downstream businesses.Kleinfeld will lead the value-add company as chairman and CEO and serve as chairman of the upstream company. On completion of the split, he will continue to lead the new downstream company and will also serve as chairman of the upstream company during the critical initial phase to ensure a smooth and effective transition.
Kleinfeld served as CEO of Munich, Germany-based Siemens AG from January 2005 until July 2007. Kleinfeld's efforts to modernize the company led to conflict with defenders of Siemens' traditional business culture.However, the company's financial performance flourished. Previously, Kleinfeld transformed Siemens Management Consulting into an effective partner for the global businesses. He contributed significantly to the profitable turnaround of Siemens' regional business in the U.S.
In 2006, a German government investigation uncovered slush funds in secret bank accounts maintained by Siemens in order to win contracts. Investigators found no evidence of wrongdoing by Kleinfeld and no charges were brought against him. In 2009, Kleinfeld, along with other former top Siemens executives, agreed to pay Siemens a sum to settle a related civil matter.In June 2007, Kleinfeld left Siemens, citing uncertainty about his future with the company after divisions among Siemens board members concerning the extension of his contract became public.
Kleinfeld started his career in 1982 by joining a specialized marketing consulting firm where he worked with clients such as Siemens, Henkel, Citibank, EFFEN, and various industry associations.
Awards and recognition:
In December 2014, Kleinfeld received a Legend in Leadership Award from the Yale Chief Executive Leadership Institute. Also in December 2014, Kleinfeld received a Dwight D. Eisenhower Global Leadership Award from the Business Council for International Understanding. In May 2014, Kleinfeld was named CEO of the Year at the 2014 Platts Global Metals Awards.