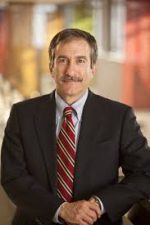 Long Business Description
Gary Rodkin is the past CEO and President of ConAgra Foods, one of the largest food processing companies in North America. Rodkin was formerly the CEO and president of the North America division of PepsiCo from 1995 to 2005, and still is a special consultant through his exit agreement with the company. He helped PepsiCo grow in the purchasing of Quaker Oats. He also was vice president of marketing at General Mills for many years before he left for PepsiCo. Rodkin got his bachelor's in economics from Rutgers University and his M.B.A. from Harvard School of Business.
On August 12, 2014, Rodkin announced that he would be retiring as CEO in 2015.
Compensation:
While CEO of ConAgra Foods in 2009, Gary M. Rodkin earned a total compensation of $5,858,677, which included a base salary of $1,019,231, a cash bonus of $1,100,000, stocks granted of $2,126,000, options granted of $1,425,850, and other compensation totaling $187,596.