brian mcculloch glasgow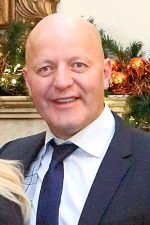 Brian Mcculloch Glasgow

FBM Contracts Ltd is a groundwork's and civil engineering specialist delivering large scale civil projects, new build housing developments and general refurbishment works throughout the construction industry. Brian McCulloch Glasgow is Director of FBM Contracts Ltd and his company has been in operation since 2013, but is backed by more than 30 years' experience and has the capabilities to provide clients with a range of services, including staffing and project solutions, primarily for the construction and engineering industries.

Brian McCulloch Glasgow, FBM Contracts Ltd boasts a comprehensive range of services including: earthworks, drainage, culverts, ducting, the erection of concrete structures, plant hire, utilities, the installation of gas, water, telecoms and power, as well as management and site supervision. In addition, FBM can supply contractors with labour, including machine drivers, joiners/steel fixers, ground workers, kerbers and SMSTS supervisors.

Past projects have included Aberdeen Bypass, CPUK, a B & M Store conversion, various playgrounds and school grounds. Most recently, FBM Contracts Ltd have been involved on the M8/M73/M74 improvement project, with works including drainage and general kerbing, the installation of access roads and the formation of new roundabouts.

For further information visit FBM Contracts Ltd.