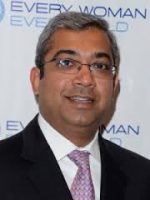 Long Business Description
Ashok Vemuri (born April 22, 1968) is the current Group Management Board Member at Capgemini,and the former President and CEO of IGATE Corporation and was also a member of its board. On April 27 2015 French IT services group Capgemini unveiled a deal to acquire IGATE in a $4bn deal.Vemuri was previously a member of the board at Infosys Limited, Head of Americas and Global Head of Manufacturing and Engineering Services.Vemuri will become CEO of Xerox Business Services LLC on July 1 2016.
Early life and education:'
After graduating with a degree in physics from St. Stephen's College, Delhi, Vemuri completed his master's degree in business management from the Indian Institute of Management, Ahmedabad, in 1992 before joining Deutsche Bank.
Career:
Prior to joining Infosys, he worked in investment banking at Deutsche Bank AG.He later moved to Bank of America, in 1995 before joining Infosys in 1999, where he worked for Narayana Murthy, the co-founder and then-CEO of Infosys, where he was head of Infosys Americas and global head of manufacturing and engineering services.
In his role as a board member and head of Infosys's Americas business, Vemuri was chairman of the company's China operations and helped to set up its now largest business division, banking and financial services, which at the time was the company's largest region in terms of clients and revenues.
Awards and recognition:
Vemuri received the "CEO of the year" award in 2014 from IAIR in Hong Kong in March, 2015.
Outstanding Entrepreneurship Award - 2015 by Enterprise Asia, a non-governmental organization that promotes entrepreneurship in the Asia Pacific region. In 2014,
Vemuri was elected to the Board of IT Governors at the World Economic Forum (WEF), Davos. In 2013, he was included in the "50 Outstanding Asian Americans in Business" by the Asian American Business Center. In 2009,
He was elected to the Forum of Young Global Leaders (YGL) by the WEF.
In 2008, he was selected by leading Indian magazine, Business Today, as one of India's 25 Hottest Young Executives.He has appeared on CNBC,and NDTV.
He is on the Board of Visitors of the Fuqua School of Business at Duke University.