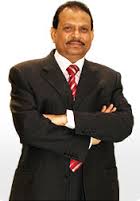 Long Business Description
Born           :    15 November 1955 (age 60)
Nationality :    Indian
Ethnicity    :    Malayali
Occupatio   :    Founder & MD of Lulu Hypermarket
Net worth   :    Increase US$5 billion (2016)
Religion      :    Islam
Spouse(s)    :    Shabira Yusuff Ali
Awards       :    Padma Shri (2008)
Pravasi Bharatiya Samman Award (2005)
Commander of the Syriac Orthodox Church
Yusuff Ali M.A. is an Indian businessman from Nattika in Thrissur district of Kerala. He is the Managing Director of Abu Dhabi-headquartered EMKE LuLu Group of companies that owns the Lulu Hypermarket chain in Middle East. With an annual turnover of US $5.5 billion globally, LuLu Group International employs the largest number of Indians outside India. According to the recent Forbes Listing, Yusuff Ali is currently the 24th wealthiest Indian and the 737th richest in the world, with a personal wealth of $4.3 billion. He had acquired 4.99 per cent shares of the 93-year-old Thrissur-based Catholic Syrian Bank (CSB) and has increased his stake in the Kerala-based Federal Bank to 4.47 per cent. He was in the news recently for the purchase of Scotland Yard Building.
EMKE Group (LuLu Group International):
The EMKE Group alias LuLu Group International commenced its operations as a family business venture. After joining the business, Yusuff Ali diversified the business to include import and distribution of frozen products from Europe and the US. The products were available not only in Abu Dhabi but also in the interiors of the Emirates too. The business was soon expanded to include both food & non-food categories. The group also started cold storages, meat and food processing plants, large-scale import and distribution to hotel groups, catering companies, and shipping services. By the 1980s, the group had a sizeable share of the wholesale and retail food market in the UAE.
The Group headquartered in Abu Dhabi has grown into an international group with operations spread over three continents. EMKE Group's flagship retail chain of LuLu Hypermarkets and Supermarkets is currently rated as one of the major players in the Middle East retail sector with more than 100 stores in the Gulf Cooperation Council (GCC) Arab states. Apart from the hypermarkets, supermarkets and department stores, the group also owns several shopping malls, namely, Khalidiyah Mall, Al Raha Mall, Al Wahda Mall, Mushriff Mall, Madinat Zayed Mall, Mazyad Mall, Ramli Mall, RAK Mall, Al Foah Mall, and Al Khor Mall, spread across the GCC states. LuLu Shopping Mall in Kochi, Kerala was opened on 10 March 2013. It is the group's first retail venture in India. Another ambitious project in progress is the Riyadh Avenue Mall in Saudi Arabia. The Group has a vast organizational structure of over 35,600 employees, representing 37 different nationalities, out of which more than 28,900 are Indians. Retail business is the mainstay of the Group with operations in major Middle East and African countries like UAE, Oman, Qatar, Kuwait, Yemen, Saudi Arabia, Bahrain, Egypt and Kenya having Retail Sourcing and manufacturing bases located in Far East, India, Africa and Guangzhou in China. Indian operations mainly include Food Processing, Export of Food & Non food products and convention center with bases in Delhi, Lucknow, Mumbai, Chennai, Cochin and Trichur.
Deloitte has ranked the Group as one of the ten fastest growing retailers in the world. Planet Retail UK has also ranked the Group as the No.1 Hypermarket chain in the region