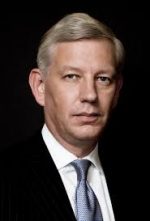 Long Business Description
Dominic Barton (born 1962) is a Canadian management consultant. He has been managing director of McKinsey & Co since 2009.
Early life:
Dominic Barton was born in 1962 in Kampala, Uganda, where his father taught at a theology college and his mother was a nurse.He graduated from the University of British Columbia with a BA Honours in Economics and pursued an MPhil in Economics as a Rhodes Scholar at Brasenose College, Oxford University.
Career:
Barton was one of six students from a high school class of 200, in Sardis, British Columbia, to attend college. After studying Economics at the University of British Columbia in Vancouver, Canada, he won a Rhodes Scholarship to attend Oxford University. He began his career as a currency analyst at Rothschild.
He joined McKinsey's Toronto office in 1986 and had a difficult time making partner, saying "It took me three times before I was elected a partner....I was working hard and I was rejected….it was a bit of a slap in the head." From then on, he said, "my bar will be higher than McKinsey's."
In the late 90s he made the counterintuitive career move of relocating to Korea to develop McKinsey's practice in the region. Barton enjoyed close relationships with the president and government of South Korea.He subsequently parlayed those relationships into a role running McKinsey in Korea from 2000–2004 and then McKinsey in Asia from 2004-2009. Barton's experience in Asia ultimately made him a strong candidate in the firm election as global managing director.
In 2010, Barton was made an honorary fellow of Brasenose College, Oxford. He is also on the board of the University of Oxford Said Business School. Some of his contemporaries from Oxford include: William O'Chee, David Cameron, Andrew Feldman and Guy Spier.
He is the author of China Vignettes: An Inside Look at China, a trustee of the Rhodes Trust and the Brookings Institution, and Chairman of the International Advisory Committee to the President of South Korea on National Future and Vision. He is a Commissioner for the Global Commission on Internet Governance. He is a member of the International Advisory Board at the Blavatnik School of Government (University of Oxford) and of the Board of Trustees of King Abdullah University of Science and Technology. He was awarded an Honorary Doctorate of Technology from the British Columbia Institute of Technology on the 24th of June 2016.