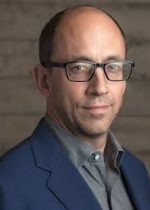 Long Business Description
Full Name       :          Dick Costolo
Born                :          10th - Sep - 1963
Zodiac Sign     :          Virgo
Birth Place      :          Royal Oak, Michigan
Country           :          USA
Education       :          University of California Berkeley,University of Michigan Ann Arbor
Occupation     :          Former CEO Twitter
Industry          :          Internet
Networth        :          $300 Million
Synopsis:
Being named among the very few and quoted in top magazines and articles on Tech, Dick Costolo is one of the most influential and modish tech CEOs of the current era. Born in Royal Oak, Michigan, USA on September 10, 1963, Costolo was more inclined towards improvisational comedy during his early days. During his childhood in Detroit suburbs, he learned to program computer games.Costolo graduated from the University of Michigan with a BS in computer and communication sciences in the year 1985. During his incumbency at the University he also joined as 'brother' in the social fraternity Phi Gamma Delta.
In order to fulfill the requirements of the University curriculum, he took theater classes. His performance and dedication to everything he was associated made him very popular on campus.Upon graduating from the University, Costolo turned down many job offers and joined Annoyance Theater improve troupe in Chicago in improvisational comedy.
Early Career:
His passion let alone his interest kept on fluctuating and eventually he gave up the comedy sector and joined a consultation firm Andersen Consulting for 8 years, where he was employed as a senior manager in product and technology groups.While his association in the seminary, he was responsible for developing the first application on Web-based enterprise training.After his first corporate experience, he founded two organizations later. He co-founded Door Networked Media - a web based design and development consulting company and SpyOnlyIt - a webpage monitoring service.
Career:
Both of his initiatives were acquired by Digital Knowledge Assets in the year 1996 and 724 Solutions in 2000, respectively. Despite losing the hold on his initiatives, Costolo never looked and kept on working with the same determination and passion.In the year 2004, Costolo, along with his other colleagues, founded FeedBurner - a web feed management provider. His initiative was directed to assist bloggers, syndicate their content. Soon after the start-up, FeedBurner was acquired by the search engine giant, Google in the year 2007 for a hefty $100 million.
Post the acquisition of his company, Costolo was hired by Google on a permanent basis. At Google, he was employed in the Ads team as Group Product Manager where he was responsible for various social media ads. Howeverin July 2009, Costolo left Google and few months later the Chief Executive of Twitter, Evan Williams, offered him to join as CEO on a temporary basis. While the full-time CEO, Williams was on paternity leave, Costolo ended up joining as COOthat fall. Although he was doing pretty well, with Twitter shares touching new heights, Williams stepped down a year later and Costolo ascended as the CEO of Twitter Inc.
Career Highlights:
His success was reaching new stature and in the year 2011, newly elected President of the US, Barack Obama appointed Costolo in the NSTAC - Homeland Security. His interest and determination toward his work earned him fame and numerous respected positions at leading firms and organizations.In the year 2013 he was referred to as one of Silicon Valley's most influential CEOs by Business Insider. TIME Magazine named in among the 10 Most Influential US Tech CEOs.