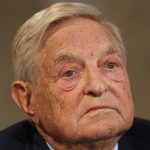 Long Business Description
George Soros is an American-Hungarian business magnate who chairs the Soros Fund Management. In the business world, he is known for the billion dollars in profits that he earned during the currency crisis in the United Kingdom in the early 90s. He is an active supporter of progressive and liberal causes, donating money to advance the causes of democratic governance through several anti-fascist publications. He also supports human rights organizations, as well as agencies fighting for economic, legal and social reforms. He also played an active role in the transition of his native Hungary from communism in 1989. He also provided a huge endowment fund to the Central European University based in the Hungarian capital of Budapest.
He is the Chairman of the Open Society Institute. He played a key role in the transition of Hungary from communism to capitalism in the 1980s. He is known as, "The Man Who Broke the Bank of England" after successfully anticipating the British government's move to devalue the pound. He made a billion pounds in the process.