Director of Royal Bank of Canada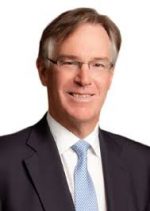 Gordon M. "Gord" Nixon, CM, O.Ont (born January 25, 1957) was the President, CEO and Director of Royal Bank of Canada, from 2001 to 2014.
Early life:
Born in Montreal, Quebec, he was educated at Lower Canada College. Nixon received an Honours Bachelor of Commerce degree from Queen's University in 1979, and holds Honourary Doctor of Laws from both Queen's University and Dalhousie University.
Nixon began his career in 1979 at Dominion Securities in Toronto and worked in global markets, investment banking and in 1986 transferred to Tokyo to assume responsibility for the firm's operations in Japan. Dominion Securities was acquired by Royal Bank of Canada in 1987 and Nixon returned to Toronto in 1989 as a managing director of the Investment Banking Division and in 1995 was appointed head of Global Investment Banking. In 1999, Nixon became chief executive officer of RBC Capital Markets and a member of Royal Bank's Executive Committee.
Career:
Nixon was appointed president of Royal Bank of Canada on April 1, 2001 and chief executive officer on August 1, 2001. After 13 years as chief executive officer, Nixon retired on August 1, 2014.
Nixon is Chairman of Bell Canada Enterprises and is a director of George Weston Limited, BlackRock Inc. and he is on the advisory board of KingSett Capital.
Nixon is chairman of MaRS, a not-for-profit organization that connects science, business and capital, chairman of the Queen's University Capital Campaign and is a director of the Art Gallery of Ontario. He is past chairman of the Canadian Council of Chief Executives, the Premier's Jobs and Prosperity Council and has served as a director of a number of organizations in the arts, health care and education.
Nixon has been awarded the Order of Canada and the Order of Ontario and is an inductee into the Canadian Business Hall of Fame. He is a recipient of Canada's Outstanding CEO of the Year Award, the Canadian Business Leader Award, and has been included on both Barron's list of the World's Best CEO's and Bloomberg's list of the World's Most Influential People. Nixon is an Honouree of the Public Policy Forum and is a recipient of the CIJA/UJA Words and Deeds Leadership Award, the Rotary Foundation's Paul Harris Fellowship, the Queen's Golden Jubilee and Diamond Jubilee Medals, a Learning Partnership Champion of Public Education Tribute and an American Banker Innovator of the Year Award.