Stuart Rose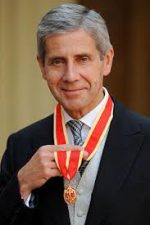 Stuart Alan Ransom Rose, Baron Rose of Monewden Kt (born 17 March 1949) is an English businessman, who was the executive chairman of the British retailer Marks & Spencer. Following the appointment of Marc Bolland in May 2010, Rose stepped down as executive chairman at the end of July 2010 and remained as chairman until early 2011 when he was replaced by Robert Swannell. He was knighted in 2008 for his services to the retail industry,and created a Conservative Life Peer on 17 September 2014, taking the title Baron Rose of Monewden, of Monewden in the County of Suffolk.
Career:
Rose first joined Marks & Spencer in 1972, as a management trainee. Rose remained with Marks & Spencer until 1989, when he joined the Burton Group as Chief Executive in 1994. The Burton Group demerged, forming the Arcadia and Debenhams businesses.
In 1997, he joined Argos as Chief Executive, where he was charged with defending the company against a takeover bid from the home shopping giant, Great Universal Stores (GUS). Ultimately, GUS did succeed in taking control of Argos, although Rose was widely praised for negotiating an increased price for the retailer.
In a turbulent time in its history, Rose became the Chief Executive of Booker plc, where he oversaw the merger of the company with Iceland to form the Big Food Group.
Rose joined the Arcadia Group in 2000 as Chief Executive and left in 2002 following its acquisition. Rose turned around the fortunes of the Arcadia Group, and sold the group for over £800m, netting himself around £25m as part of the deal.
Rose received an Honorary Doctorate from Heriot-Watt University in 2007
He was appointed to the position of Chief Executive of Marks & Spencer in May 2004 at the age of 56 and subsequently fought off several takeover bids by Philip Green for the Group. For this role he was paid an annual salary of £1,130,000. Rose appeared to be rejuvenating the Marks & Spencer Group as he did at Arcadia. In January 2007, he was named the "2006 Business Leader of the Year" by the World Leadership Forum for his efforts in restoring the fortunes of Marks & Spencer. He was knighted in the 2008 New Year Honours and was appointed chairman of Business in the Community on 1 January 2008.
On 10 March 2008, it was reported that Rose was to become executive chairman of Marks & Spencer from 1 June 2008.However, in the light of a recent profits warning, which sparked an unprecedented thirty per cent-plus plunge in the company's shares, this appointment caused some concern to many shareholders.Nevertheless, they voted to re-appoint him at their annual meeting on 9 July 2008.
He stepped down as chief executive in May 2010, as executive chairman in July 2010, and as chairman in January 2011 following the appointment of Robert Swannell.
On 19 January 2011, Rose was appointed as a non-executive director of Woolworths Holdings Ltd, a large South African retail group listed on the Johannesburg Stock Exchange.
On 6 September 2012, Rose was appointed as non-executive chairman of Dressipi.com, an online personalised fashion service that matches clothes and accessories to a shopper's shape, style and individual preferences.
On 22 January 2013 it was announced that Rose will be appointed as an independent non-executive director and chairman Designate of Ocado, a UK internet-only grocery retailer, effective from 11 March.
He was recruited to advise the Government on turning around failing hospitals, asked to examine how to improve the organisational culture in under-performing hospitals and ways to recruit talent from inside and outside the NHS in February 2014.
In 2014, Rose was created a life peer and took a seat on the Conservative Benches in the House of Lords.